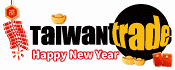 FXS and lifeline telephony interfaces.Combo WAN. Inbuilt GE or FE switch.Wireless.Hardware NAT and bridge.
Made in

Taiwan

Supplier
Key Features
Compatible to Telco grade softswitches. Customizable firmware.
Combo WAN provides SFP and Gigabit/Fast Ethernet onboard.


Last Update : 2012-02-21
Loading ...
Recommendations
Loading ...
---
Small Order Recommendation
Loading ...