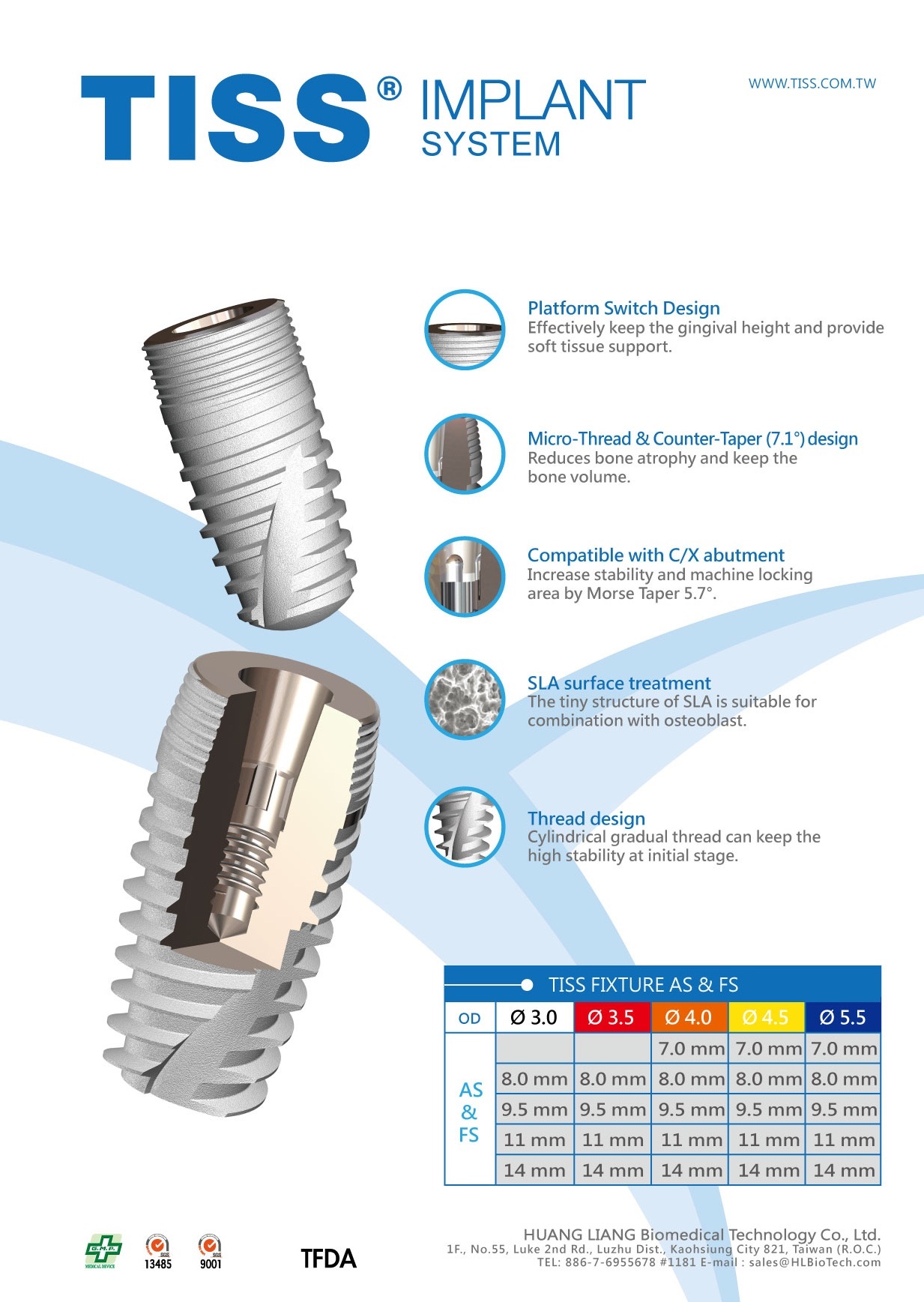 1. Product Information
Product Category: Implant
Item: Implant FS
Model: FS
Country of Origin: Taiwan
2. Specification
Material: TISS dental implant made by pure titanium of grade 4 which offer the best stability and extraordinary dental art and high bio-compatibility medical using.
Color: Silver
3. Features
* Platform Switch Design:
Effectively keep gingival height, and reduce bone atrophy.
* Micro-thread Design & Back- tapered Coronal Design:
Tri-thread design remain the same height of cortical bone for reducing the stress centralized. Also provides optimal soft tissue support and maximum alveolar one volume.
* Cylindrical Thread Design:
Cylindrical gradual thread has high steady at initial stage.
* Morse Taper 5.7:
Forsake hexagon fixed design, to enhance the contacted area of abutment and implant to improve the effective of machine locking.
* Self-cutting Grooves Design & Adjustable Implant Orientation:
Backward thread groove design improve implant self-cutting and implant anti-rotated after osseo integration.
Reverse-cutting flutes enable to adjust the implant position for optimal orientation.
* Sla Surface Treatment:
The tiny structure of sla surface treatment is very suitable for combination with osteoblast.