Fresh Fruit Syrup in Many Flavors from Taste Local is made in Taiwan with local fruits. It is natural and rich in flavor, perfect for your picky customers or guests! Order from us through email right away!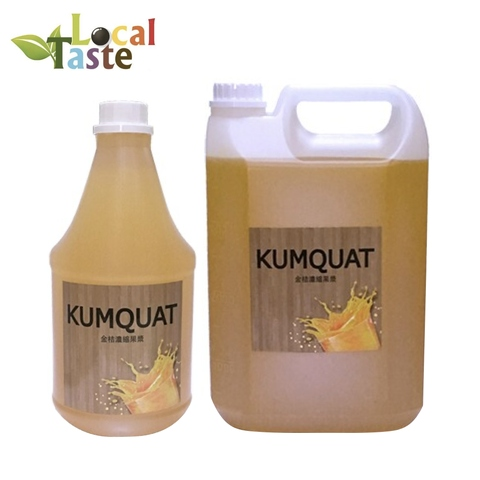 ▌Item Name / Flavors

Winter Melon Syrup

Passion Fruit Syrup

Orange Syrup

Lemon Syrup

Plum Syrup

Grape Syrup

Pineapple Syrup

Green Apple Syrup

Peach Syrup

Mango Syrup

Strawberry Syrup

Lychee Syrup

Blueberry Syrup

Kumquat Syrup

Kumquat Lemon Syrup

Hibiscus Syrup

Kiwi Syrup

Rose Syrup


Strawberry Pulp Syrup
▌Specification

Processing Type: Refined

Weight:

2.5 kg*6 Bottle/ Box

5 kg*4 Bottle/ Box

20kg/ Drum


Shelf Life: 1 Years

MOQ: 1 Box, 1 Drum

OEM: Black and White Label
▌Product Feature
Local Taste's concentrated fruit syrup series is made with fresh fruit grown in Taiwan. A wide category is provided to enrich your menu with extra flavors.

Made from fresh fruit

High versatility, easy to use

Use with dessert, bubble tea, ice cream, yogurt, etc.

Custom print/tea service

SGS and D-U-N-S Certified

Free online consultation

▌Instruction

For a 700cc drink, mix 3oz syrup with 250cc water or espresso tea. Shake well with ice in a shaker and serve.