Wholesale
3D Glasses
Folding Glasses Plastic Polarized 3D Glasses For Movie Watching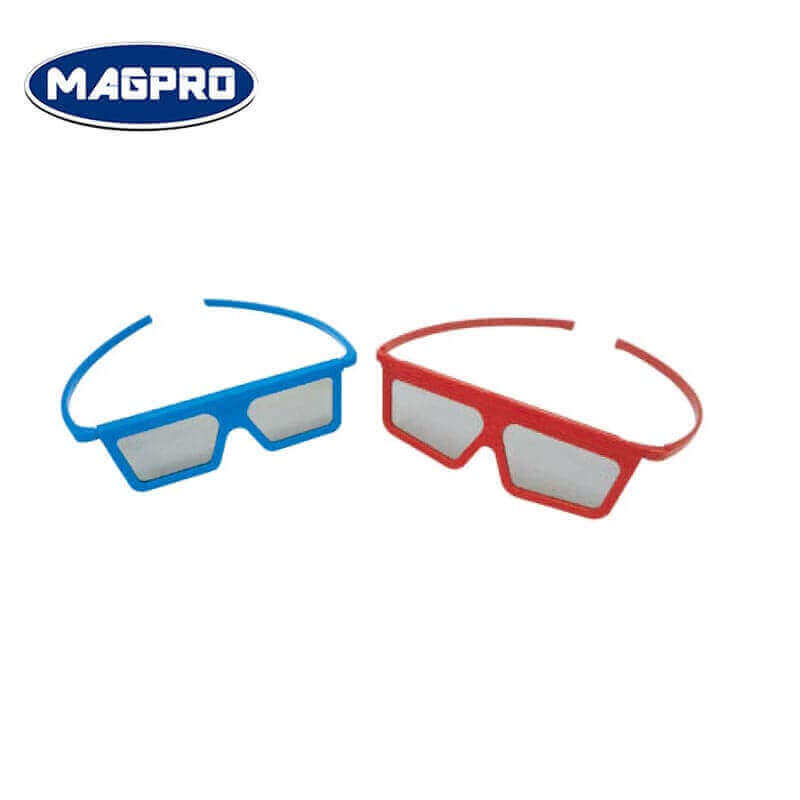 Our 3D Glasses have polarized lens designed for watching 3D movies or videos ,the polarized 3D glasses is very portable and stylish looks as a normal glasses, with the plastic frame makes this 3D glasses more durable and much fashion.
About The Polarized 3D Glasses
This plastic polarized 3D glasses, standard recyclable amusement park glasses. Linear polarized glasses are the general purpose glasses used for polarized 3d glasses video and projection of slideshows, multimedia displays, concerts, movies, simulator rides, and viewing vectograph. Linear polarized film mounted at opposing 45 degree angles.
Polarized 3D glasses create the illusion of three-dimensional images by restricting the light that reaches each eye, an example of stereoscopy which exploits the polarization of light. Used for imax theaters and universal studios. E-Tay's plastic polarized 3D glasses are free size, suitable for all adults and children.
Description Of The Polarized 3D Glasses
- Pair of sturdy acrylic 3D polarized glasses
- Offers a sense of reality when watching 3D movies or DVDs
- Watch 3D movies on your CRT, LCD or LED screens
- Adopts universal optical filter to achieve 3D effect
- Effective with the red/ blue(cyan) 3D overlay
- Red for left and Blue/ Cyan for right
- Cool wrap-around classic frame styling with acrylic lenses
- Clear and thick acrylic without any distortion
- Long lasting, easy to clean and truly re-useable
- Perfect for movies as below:
- Adventures of Shark Boy, Lava Girl in 3D, Shrek 3D, Kids 3D, Black Friday, The Polar Express etc
- Also see 3D print, magazines, comic books, TV, Anaglyph photos on the internet and publications
- Material: acrylic and plastic
- Color: red & blue(cyan) lens with black frame
- Great for 3D movies and games
- Can be used to view 3D print, magazines, comic books, TV, Anaglyph 3D photos on the internet and publications
Polarized 3D Glasses For Normal Tv Films or Theater Movies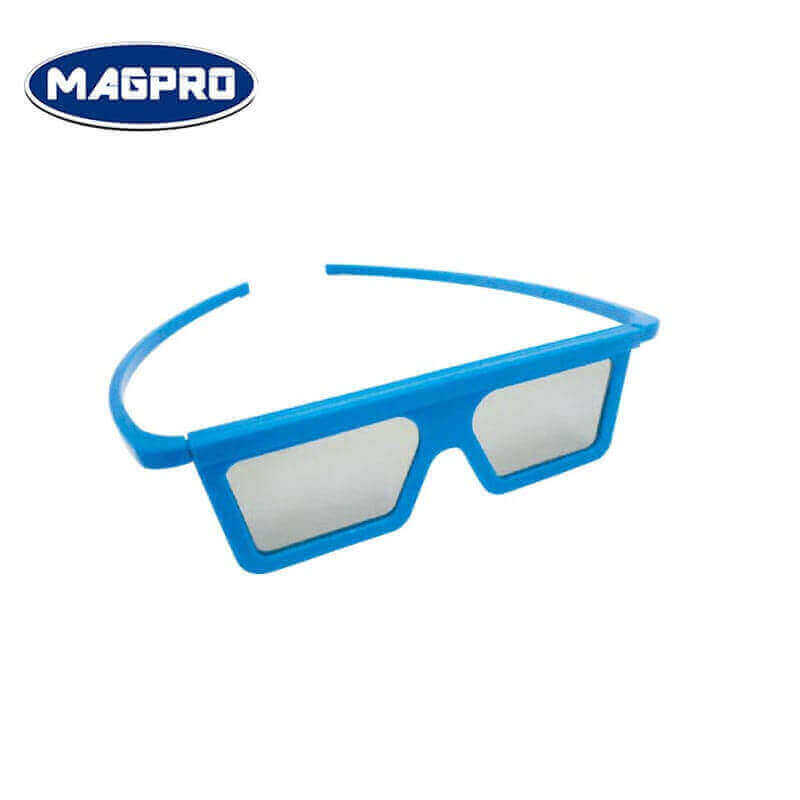 Colorful Fun Polarized 3D Glasses Nomatter Adult or Kids

Paper & plastic 3D glasses
Cinema 3D glasses
3D eyewear
Chroma depth 3D
Applications Of The Polarized 3D Glasses
¤ Home /Office /School /Library
¤ Coin /Stamp Collectors
¤ Scientists /Lab Technicians
¤ Architects, Draftsman
¤ Reading /Hobbyists
¤ Artist, Photographers
¤ Check paper quality on security documents
¤ For mini circuit checking and repairing
¤ Gifts for family, friends and business brand promotion
Polarized 3D Glasses Overview
| | |
| --- | --- |
| Item number | #406PD |
| MOQ | 1000 pcs |
| Size | 15 cm x 5 cm x15 cm |
| Colors | Adjustable |
| Packing | Paper box |
| Terms of payment | Paypal, TT, Western union, L/C, D/P |

Packaging & Delivery
Packaging Details
Port

Keelung
Lead Time

35 days
-Provide Product certifications for your need-
-Made In Taiwan-
-Magnifier Factory Derict-
-OEM,ODM Acceptable-
-Welcome to Contact Us-