Official WebsiteClick here to find out more

Fiber optic cables are used for large-scale and high-speed data transmissions, such as high-speed networks and high-value TVs.
The main structure of this cable is glass fiber.
Our products are produced in accordance with customer demand.
welcome to ask detailed information!

Fordetails about our products and services ,please click here




Click here Google Blogger to find us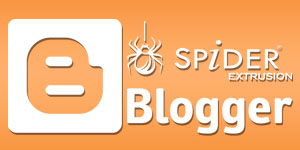 Click here Youtube to find us

Click here Facebook to find us

SPiDER Extrusion Products for Wire and Cable、cable wire
SPiDER Extrusion Products for Wire and Cable、cable wire
Tooling Cable APPLICATION : Wire and Cable (Battery Cables)
SPiDER Extrusion Products for Wire and Cable、cable wire
Optic fiber Producing Cable
Battery cables market, especially in the automotive application, is facing a big change in row material moving from a copper to aluminium. Today, aluminium represents a better option inasmuch as its price is stable and reduces the weight of the electrical distribution system and harnesses. Although, aluminium wire is less fault-tolerant than copper wire; today aluminium battery cables are manufactured for the mass production, too.
Automotive battery cables must be resistant to heat, acid and oil and are mainly divided in:
●Ground Battery Cable
●The main characteristics of these cables are:
●Good abrasion and cut resistance

Place of Origin:Taiwan
Brand Name:

SPiDER Extrusion
Shaping Mode:Extrusion Mould
Product Material:Mold steel
Product:wire extrusion head
Application:used for extrusion Small solid and stranded wires
Extruder size:25-150mm


If you have any further Questions,please contact us at anytime.
We do our best to response our customers immediately.
It would be our pleasure to have long-term cooperation with you,thanks in advance!
Please sent your drawing for quotation if you have any interest.
Contact me now I'm Online
skype:ashin.chung