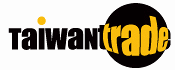 Sign In
EVA foam sheet for orthopedic footwear
Model No.

ORTHOTEC

Supplier
Key Features
ORTHOTEC, a complete set of perfect quality foam material for orthopaedic and foot-care applications.
ORTHOTEC series products are classfied, according to their physical properties and application, into 5 categories:
Cushion / Padding
Cushion / Wedge
Wedge / Lift
Outsole
Multi-color-medical grade multi-color foam material good for shoe insole, midsole, upper, and footbed
Last Update : 2011-01-11
Loading ...
Recommendations
Loading ...
---
Small Order Recommendation
Loading ...