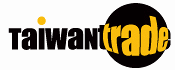 Sign In
Egg Pinhole & pilling system
Key Features
The eggshell peeling action of a plurality of semi-ripe eggs, the stripping device of the present invention comprises an organic table skeleton, a feeding zone, a broken shell module, a shelling module and a temporary storage box_ It provide a kind of smooth peeling In addition to protect egg yolk, the fully-cut half-cooked egg shells are mainly designed by the hard body of different sizes of crushing rods. It is effective to first break the eggshell of the semi-ripe eggs in the previous procedure. The opposite function of the stripping rod with the spiral elastic body design and the first contact rod and the second contact rod is to effectively remove the chopped egg shell of the semi-ripe egg, and indeed prevent the semi-cooked egg from being peeled off. Medium rupture, and the main advantages of improving the speed and success rate of eggshell stripping and saving labor costs.

Last Update : 2020-06-29

Loading ...
Recommendations

Loading ...
---
Small Order Recommendation

Loading ...