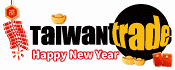 Dual Plate (2 plate) Type Plastic Injection Molding Machine
Model No.

AH2-380T ~ AH2-2000T

Made in

Taiwan

Supplier
Key Features
1. Product Information
Product Category: 16

Machinery
Sub-Category: Injection Molding Machine
Model No.: AH2 - 380T ~ AH2 - 2000T


Country of Origin: Taiwan
Brand: Aedice

2. Features
Safety Feature:

1. Adoption full wrap – around design to enhance machine beauty and safety.
2. Using double confirmation of safety device on Hydraulic and Electric to provide the safety protection to operator.
3. Cold start prevention design to protect the machine screw and barrel.


Feature of Injection Unit:

1. Usage of high Torque Hydraulic Motor – INTERMOT brand imported from ITALY; directly driving the screw to reduce the starting pressure with equipping the adjustable digital back pressure system assure stability of material recharging and increasing the better forming of articles.
2. Screw and Barrel are using SACM – 645 material imported from Japan with after thermal refining and nitriding, surface has 65 HRC degree which provide better wear and tear resistance.
3. Usage double hydraulic cylinders not only carry out high pressure and high speed for injection active to gloss and delicate the articles but also reduce the power consumption and saving the cost.
Beside, double hydraulic cylinders design improving to avoid material leakage or material counter current enable to shorten the injection stroke.


Feature of Claming Unit:

1. Platens are made with FCD – 50 ductile cast iron, high tensile and high compressive strength; never get distortion under the normal operation.
2. Tie Bar are using SCM – 440 material imported from Japan with thermal refining and Chrome Plated to increase the tensile strength and rigidity also to enhance the better wear resistance for equal clamping force distribution then extending the mold life.
3. Equipping of high wearing resistance Ring in front and back side of gear and between of platen enable frequently mold changing.


Feature of Controller Unit:

1. Using only 2 boards micro- processor control system by our own original creation; it reduces the rate of malfunction because of deducting the signal connection.
2. Intelligent human interface, simple and easy to operate.
3. TFT back light full color monitor with touchable screen.


Special Feature for Daul Plate And Ram Type Machine:

1. The bottom of moving plate equipping of high rigidity linear guidway which original imported from Japan NSK.
PS : please check here of the advantage of using linear guidway.
2. Automatic Mold Height adjustment complete within one execution; saving time and energy.
3. More than double of Mold opening stroke and extendible as per request.


Special Feature of 2 Colors / 2 Components Machine:

1. Usage of hidden design of cooling pipe device equipping by heat – resistant Teflon is more convenience to use on either cooling water or warmer oil supply from mold temperature controller.
2. The device prevents the pipe from rotating with mold as the water manifold directly assembled into the mold through the rotation table.
3. The table design with double – function rotating structure which can select to rotate the table or to rotate the core block only.

Last Update : 2015-07-15
Loading ...
Recommendations
Loading ...
---
Small Order Recommendation
Loading ...