OM7520J Desktop 2D barcode scanner is designed for convenient store / supermarket use.


The OM7520J Desktop 2D Barcode Scanner is a high performance scanner ideal for retail Point-of-Sale (POS). With a digital imaging scan engine, the OM7520J is capable of reading both 1D and 2D barcodes on paper label as well as on mobile phones, tablets and computer display.
For busy retail environments, the OM7520J can be used in hands-free and handheld mode. Checkout personnel by simply presenting the barcode label or tag to the window of the scanner. Regardless of barcode label orientation, the OM7520J Desktop 2D barcode scanner will quickly read the barcode and assist in the rapid check out of your customers.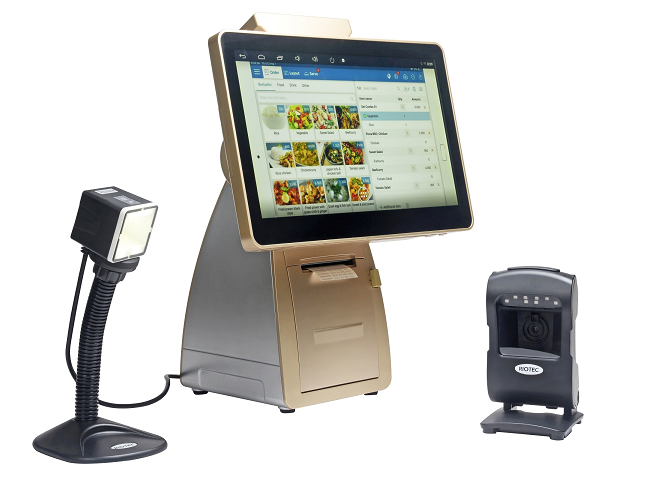 OM7520J Features:
* Adopt RIOTC 2D scan module
* Easy installation: Plug & Play
* CMOS Sensor: 640 x 480 pixels
* Can read 1D/2D codes on paper label as well on display
* Hand-free model: keep lines moving and minimize the waiting time
* can be applied in Supermarket, Convenient Store
* Interface: USB HID, USB-Serial, RS232
* Front case: Black or White