CUSTOMIZED
HYEC

100% IACS

High Conductive

Laminated Copper Connector
Your best choice for copper connector suppliers of electricity application.
Globally-known electric scooter company has had long-term cooperation with us because of our manufacture quality and R & D technique.
Start from 1987, we began as a professional switchgear manufacturer. To better our overall quality of manufacture, we established Busbar Business Department. All the busbar products are made by German hi-tech equipment. Thus, our products are practical and beautiful.

HORNG YU ELECTRIC CO. LTD. (HYEC) Production
The ends of HYEC laminated connector is diffusion welding into bond structure with conductivity over 99%. It is vibration absorptive, flexible, chemical environment endurable, and thermal contraction/expansion adaptable.


Features
Our laminated copper connector is diffusion welding into bond structure with high conductivity over 99%. copper foil. It is an ideal solution for vibration absorption and flexible positioning. Both ends can in silver plated to increase the conductivity.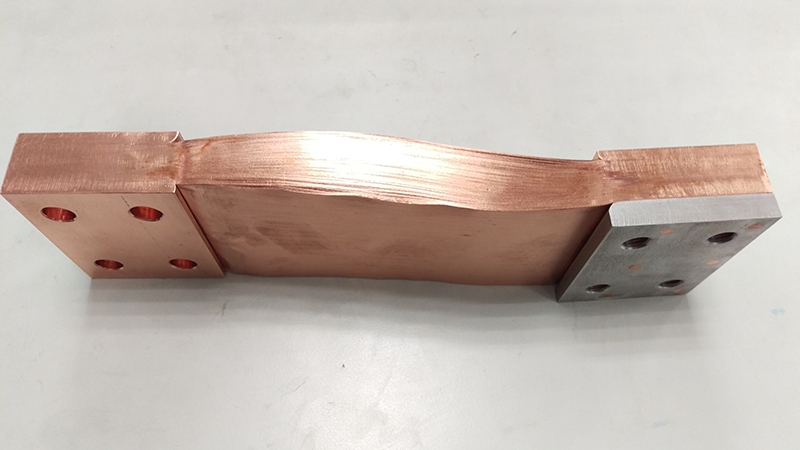 Contact us! We provide
best service on global copper connector supply.
Mail: hec241@hyec.com.tw
Applied in switchgear, transformer, generator, machinery, and battery module, copper connectors play an influential role of power transmission and distribution.
See you at 2020 Taipei AMPA AUTOTRONICS Exhibition
Nangang Exhibition Center, Hall 1 & 2