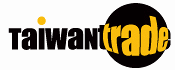 Sign In
crusher
Model No.

GM225

Supplier
Key Features
The round and hollow frame structure gives big processing volume to allow large quantity of waste feeding-in and fast output. The capacity is 3 times of the general type of crushers.
Any plastic (such the subjects that harder than ABS plastic steel, high or low density plastic, thin film & soft material, adhesive tape) is able to be smashed and can be named as universal powerful crusher.
Huge plastic blocks are not necessary to be pre-sawed and precut for labor saving.
The special design of angle of cutters results in motor running easily and having the best output.
With water cooling system and the clearance between cutters provide facilities of heat dissipation in order to reduce damage effect between bearings and machine bodies and lessen the depreciation of steel characteristics
Last Update : 2010-01-31

Loading ...
Recommendations

Loading ...
---
Small Order Recommendation

Loading ...