From local popular famous snacks in Taiwan's Taitung, fresh tasty dolphinfish used for this fish tempura crisp cookie snack with a slight spiced salt smell that is full of fresh ocean air flavor. Please call or email us or check online for our popular snacks product details to place orders.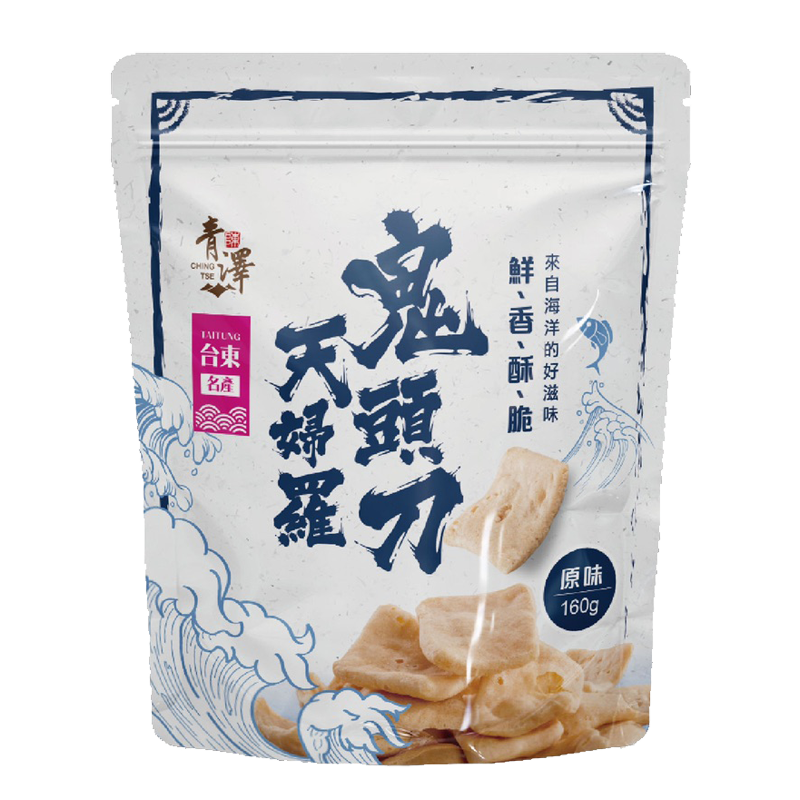 ◇ Available Flavor: Dolphinfish

◇ Product Details:

●Packing: Bag
●Bag Content: 150g
●Single Packing Size: 28.5x23x7cm
●Packing Box Size: 52x34x56.8cm
●Packing Box Gross Weight: 5.4kg
●Packings per Box: 30 bags
●Storage/Delivery: room temperature
●Expiration Date: 12 months after manufacturing date

Ching Tse receives Taitung Gift Award for consecutive 3 years. Only strictly selected and top graded dolphinfish and other ingredients are used for all our products, all products are 100% made in Taiwan.