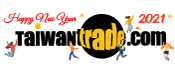 Sign In
Computerized Programmable-pressure Walled Sole Attaching Press
Model No.

SP-710EH

Supplier
Key Features
SP-710EH : adopt with proportional valve to control pressures in different mechanism with 300 sets programmable memory spaces according to different shoe model to adjust for accordance pressure on HMI. With 16 pressing pads in each side, every pairs of sets are one set with self-balancing function to keep the contact surface perfectly fit, therefore the result of pressing would be better. According to different model of shoe, all the movement, parameters and attaching functions of the machine are programmable to be adjust on the HMI.

Last Update : 2020-07-22

Loading ...
Recommendations

Loading ...
---
Small Order Recommendation

Loading ...