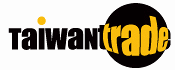 Sign In
Computerized Flat Knitting Machine
Model No.

JS-101

Supplier
Key Features
• Durable and easy to operate, it also has great precision capability and high production.
• Gauge:7, 10, 12, 14, 16, 18G
• Bed Width: 64, 80(Inch)
• Knitting speed: Max. Carriage speed 120 cm/sec
Knitting speed 15-100 cm/sec (According to gauge and knitting conditions.)
• Knitting Width: 64
• Cam System:Double cam or tandem cam 1x1 system
• Stitch Density:31 levels electronically controlled stitch density.
• Yarn Carriers:12 yarn carriers and change at both sides.
• Racking:1/2 pitch available from any position and 1 pitch x 5 section.
• Needle Selection:High and low butt needles and 3 step jack selection.
• Take Down Roller:31 levels automatically adjustable on each level.
• Top Tensions:Large knots cause machine stop. Small knots cause at low speed.
• Stop Motion:Yarn break, knot, needle break, shock detection, wrap-around check, piece count and program error¡Ketc.
• Drive:Direct drive with belt, 1HP 3 phase AC motor by inverter control,
• Signal Lamp:Green / normal, Orange / manual and stop motion.
• Data Input:Input from keyboard, LCD display and memory by flash disk.
• Language:English and Chinese are available.
• Power:220V, 50/60Hz, single phase.
• Specifications and appearance may change without notices.
Features:
• Tandem CAM design--- highly increasing the knitting efficiency.
• More parameter settings--- making knitting operations more accurate and delicate.
• Three-step jack design--- making knitting patterns more creative.
• Large-sized LCD panel and bilingual user interface--- easy to handle.
Last Update : 2015-06-26

Loading ...
Recommendations

Loading ...
---
Small Order Recommendation

Loading ...