Our Lo Han Chai canned vegetables is FDA approved and Halal certified. Lo Han Chai is commonly known as Buddha's delight which is mixed vegetables Chinese dish. If you need any product information, please do not hesitate to contact us now.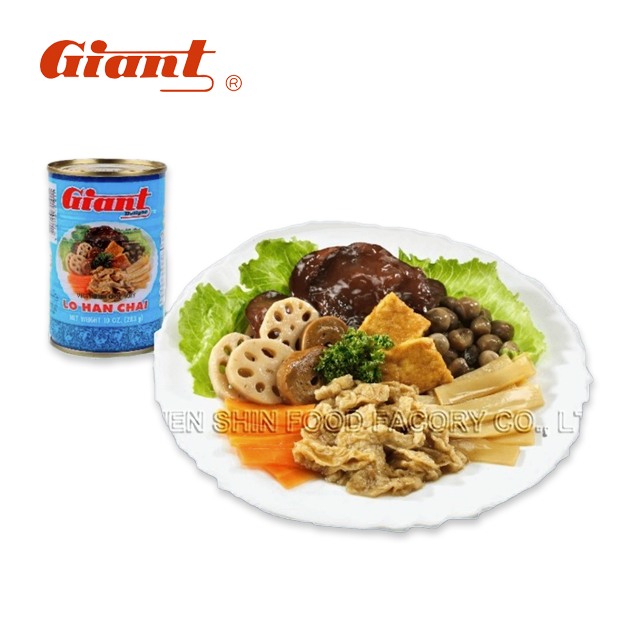 Product No: 701011

Packing: 283g x 24tins / 283g x 48tins

Energy:302 kcal

Ingredients:Bamboo Shoots, Fried Bean Curd, Gluten, Carrot, Fungus, Mushroom, Lotus Root, Fried Gluten

Approval:FDA, Halal

Allergy:Wheat flour

Product Intro: A healthy dish of mixed vegetables, mushrooms, and tofu and the delectable sauce that comes with it.
Buddha's delight is also called Lo Han Chai, which is a vegetarian dish well known in Chinese and Buddhist cuisine. This vegetarian canned food is a popular Chinese dish that consists of various vegetables such as bamboo shoots, fried bean curd, carrot, fungus, mushrooms and other vegetarian ingredients. The braised mixed vegetables is a very popular home dish during the Chinese new year. It is ready to serve and can be added to any of salads, soups, side dishes or main courses.