CHO has been devoted to the design and development of wheel seals for more than a decade. With the great experience of the previous designs, we've learnt more about the applications of commercial vehicles. With plenty of efforts we dedicated to the research and development of Centurion, we have honored with our second patent in Taiwan and USA in February 2019.
Key Benefits
Half metal/ribbed rubber OD or fully rubber covered OD: reduces installation variables which may cause leakage and remains the best sealing performance.
Exclusive patented anti-dust closure design: the anti-dust closure ensures high resistance against contaminants.
Innovative bumper: the unique arch bumper prevents over installation.
Grease: to avoid dry friction and provides multi-protection against contaminants.
Air side: metal coverage provides heat transfer.
Wide ribs: wide rubber ribs provide easy installation and protection against damage.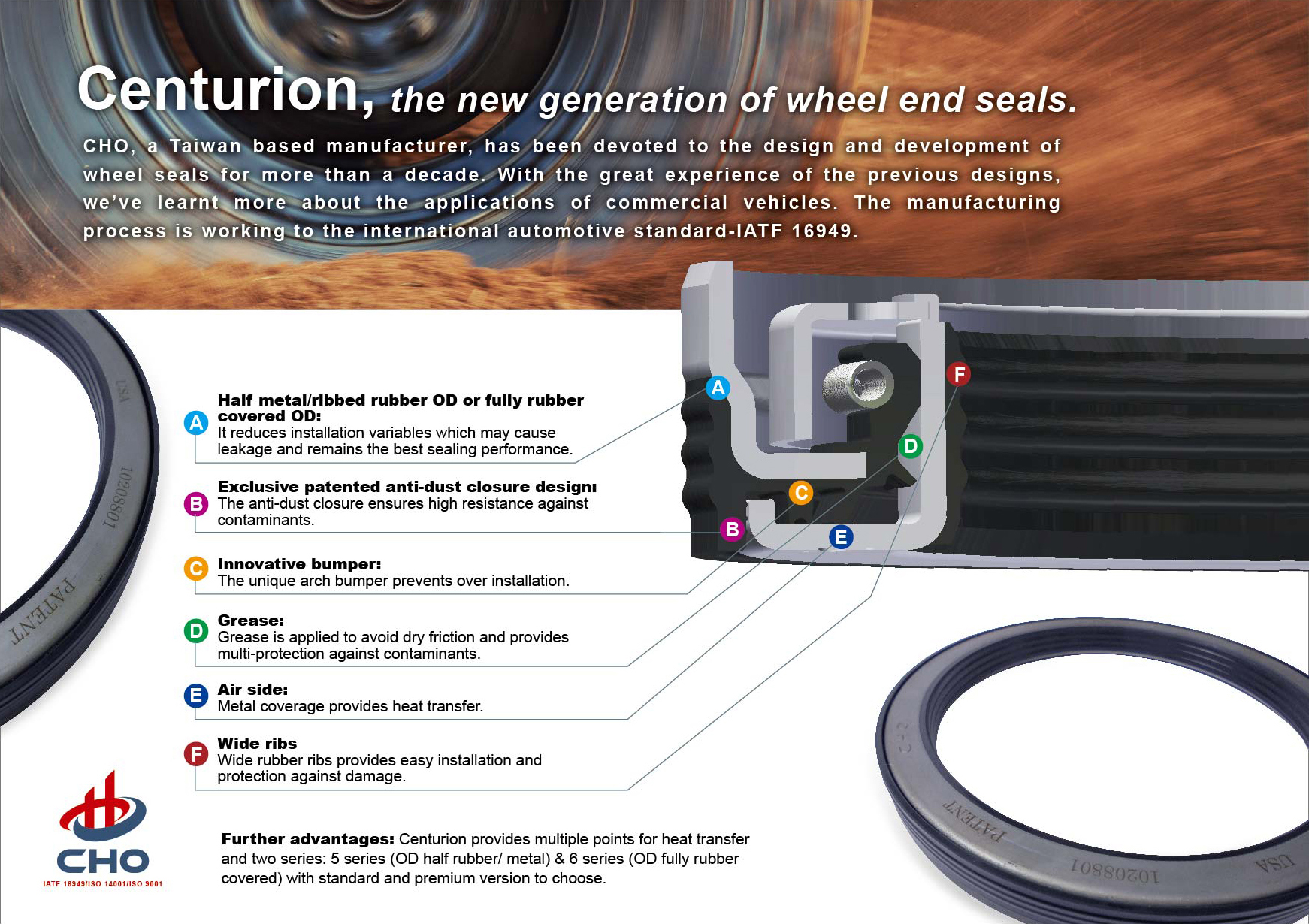 Material
We provide two main options for material, Nitrile compound (NBR/Standard) and Hydrogenated Nitrile (HNBR/Premium).
Features
Centurion provides multiple points for heat transfer, patented anti-dust closure and special arch bumper.
Standard & Premium Versions available
Easy insallation
US Patent number: 10208801