Unlike traditional hollow wall anchors in the market with sharp contact could easily stabbing through the plasterboard by end users, Taiwan JOKER's Wuga type hollow wall anchors would open with perfectly surface contact prevents the plasterboard from broken while end users over strength using tools easily owing to the blind site setting.
The patented design of hollow wall anchors has three section overlapping can grap the wall closely. It has anti-rotation of the cover to ensure to fix firmly. Hollow wall anchors is suitable for hollow walls, plasterboard and partitions. It also can be installed for setting tool or screwdrivers.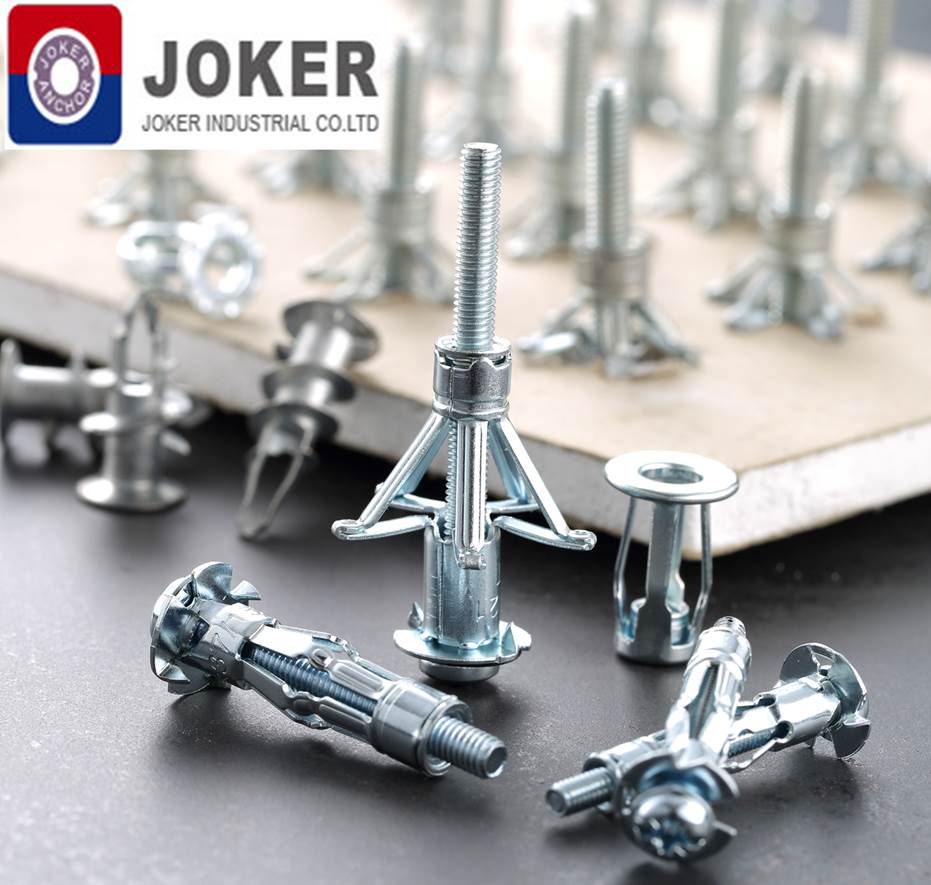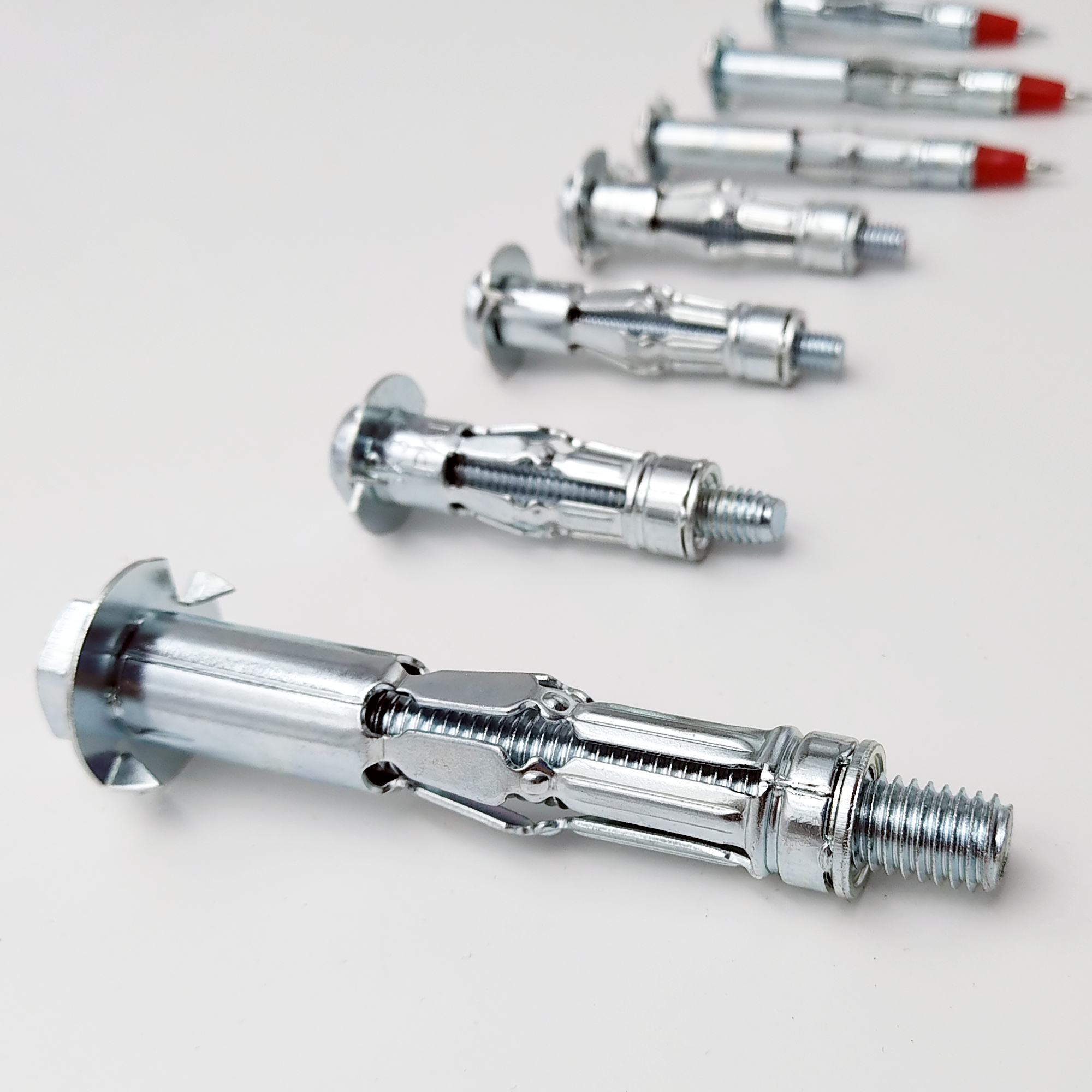 Hollow wall anchors can hold an impressive amount of weight comparing to other drywall fasteners. In drywall system, Hollow wall anchors of M4 sizes can hold from 10~12 Kgf (safe value) and M5/M6 sizes are from 12 to 20 Kgf, all depend on the grip range and base density difference. Please contact us for more detail.
No matter metric and inch system of hollow wall anchors, we all can supply for your different demands.
* Metric sizes: 4mmx21, 4x32, 4x38, 4x46, 4x54, 4x59,




5mmx37, 5x52, 5x65, 5x80,




6mmx37, 6x52, 6x65, 6x80,




8mmx37, 8x55, 8x65, 8x80.

*Inch sizes: 1/8XS, 1/8S, 1/8L, 1/8XL,



Types of hollow wall anchors
1. Hollow wall anchors with drive,
2. hollow wall anchors with L hook,
3. hollow wall anchors with C hook,
4. hollow wall anchors with O hook,
5. Normal type of hollow wall anchors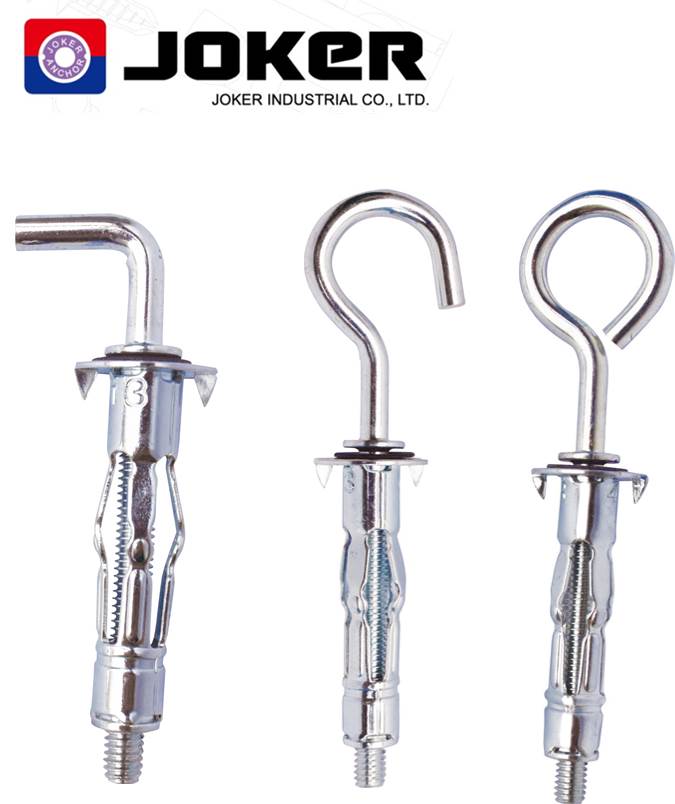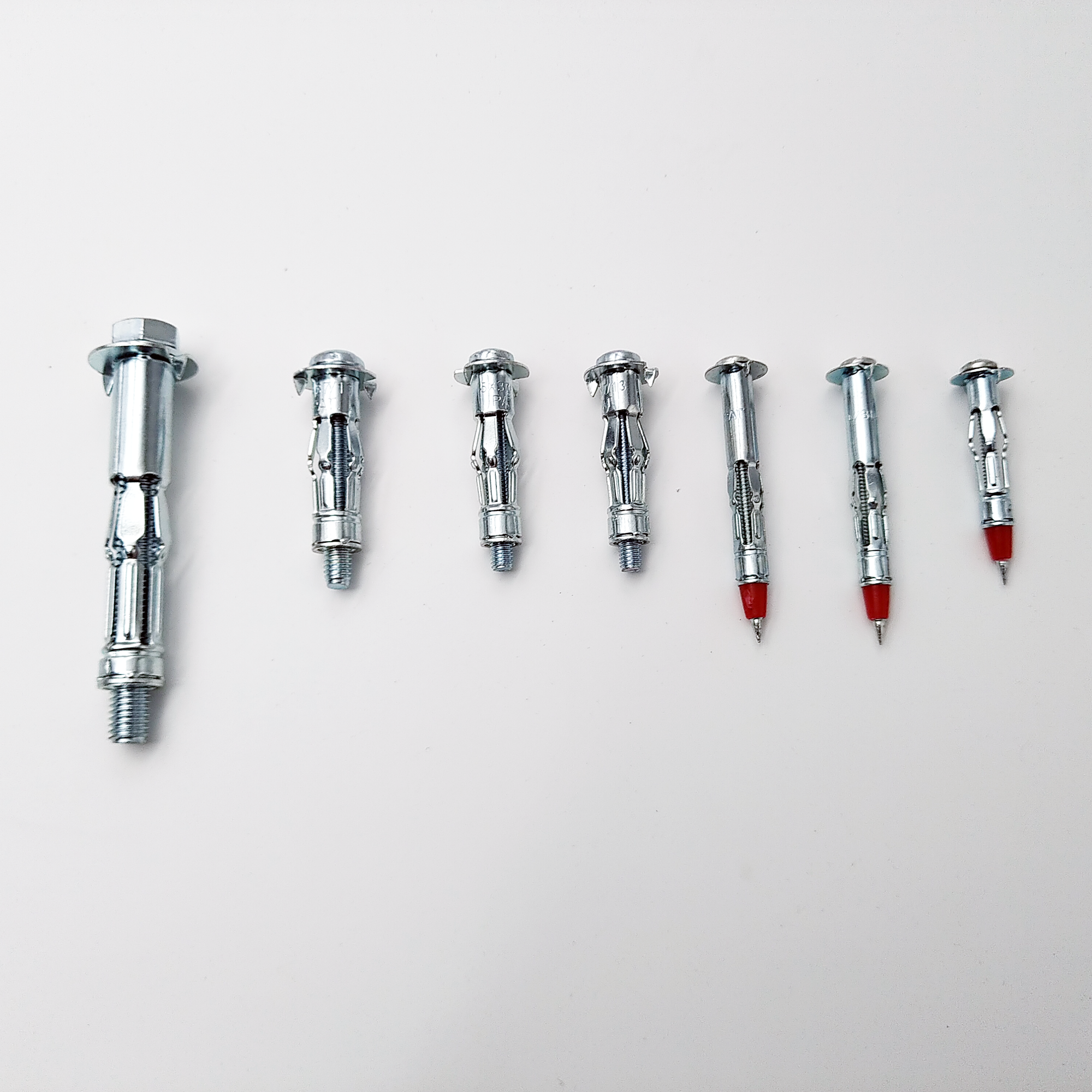 *Application
Hollow wall anchors /Molly screws / cavity anchors for Plasterboard, Plywood, Chipboard, Calcium Silicate Board
*Benefits
Easy installation by means of screwdriver or setting tool
- Three sections overlapping
- Prevent construction defect and damage of wall
- Anti-collapse structure design

Video