We are a profrssional and manufacture in manufacturing a full range of high quality white weather stripping tape. We will offer you the best and cost efficiency solutions. Please feel free to e-mail us for further quotation.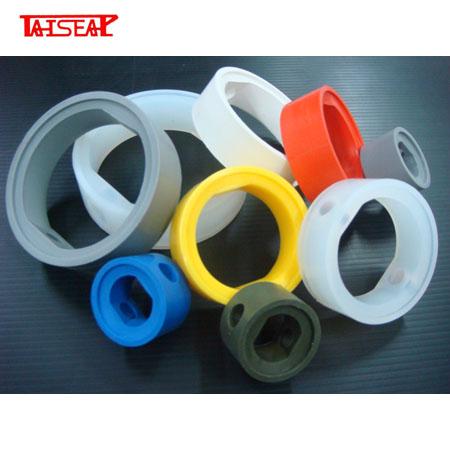 Model: Butterfly 0004
For machinery, general industrial applications, auto industry, etc.
Any compound: MVQ/ VMQ, NBR/ Buna-N, EPDM, Peroxide-cured EP, CR/ Chloroprene, FKM/ FPM, etc.
Compliance with RoHS and REACH
Requirement on compound properties is accepted, for example: high or low temperature resistance, FDA, oil and fuel resistance, solvents resistance, weathering resistance, aging resistance, etc.
Dimension: any dimension upon customer request
Color variations: black, white, blue, green, red, yellow, orange, purple, brown, transparent. Any color
Small quantity is ok. Customized special packing is accepted
Superior quality and service. Quick delivery
We make parts according to your needs and provide the best solutions.
Exeative Enlerprise Co, Lid. was establlshed in 1986 based in Taoyu an, Taiwan. Known for excellent quality and
service, we are a rubber parts manufa cturer and exp orter customizing to customers' needs and striving for continuous
improvement. Since the company was incorp orated, our business has grown rapidly and we have built high credibility
and reputation in the market. Our produdts are used in all kinds of industries and we are capable of providing various
shapes of rubber products. Exe cutive Enterprise is ISO 9001: 2008 certified and is approved by our global customers
for outstanding quality and service. We are fully committed to being a customer-oriented comp any and providing
produdts with excellent quality.