-Let You Reading Easy With Business Card Wallet Magnifier-
FREE SHIPPING
~DEC.31.2019
Credit card magnifier 3x for book small prints readers as reader rescue magnifier, with square shaped designed magnifying glasses are easy to go with pocket, wallet or purse, This plastic shatter resistant magnifying card also be customized for logos as slim business card pocket magnifying glass.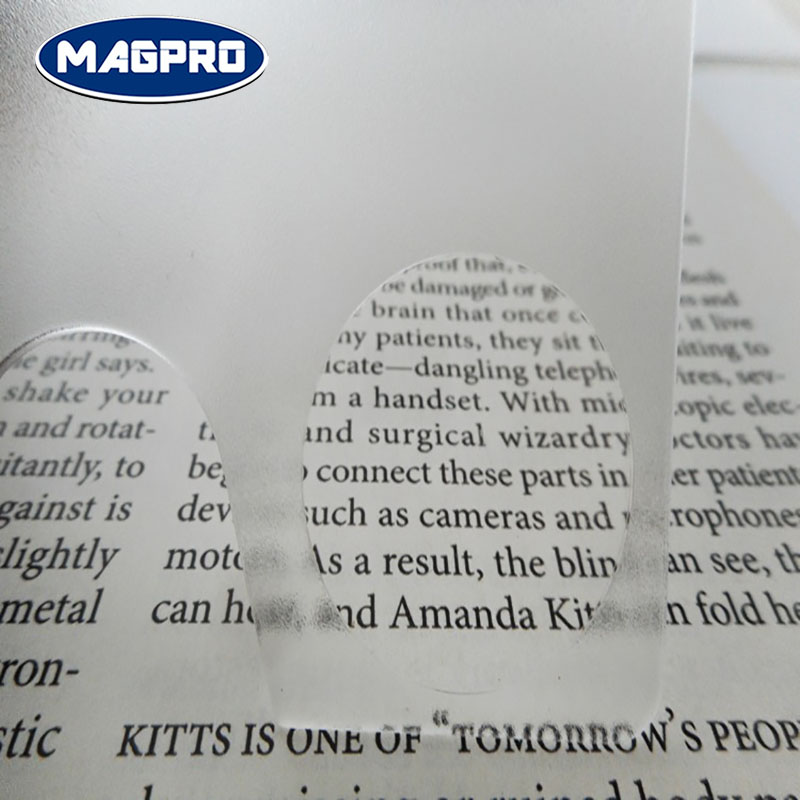 About The Card magnifier
The pocket card reading magnifier have +200 diopter for elder to read the fine tag when urgent needed no need to carry old style reading glasses. The card size reading magnifier is compact size easy carry in your pocket or wallet.

SOS credit card size ultra slim reading magnifier glasses, emergency reading glasses, wallet ultra slim reading magnifier. The plastic scratch proof card reading glasses is very light and slim that you can easily carry with you.
Acrylic Credit Card Size Reading Magnifying Glass for emergency needed. Credit card magnifier to read made by optical grade acrylic with fully transparent effect. SOS credit card reading magnifier great for reading small print, price tag, doze description and it's tiny size makes it perfect to carry it in our pocket.
The Specifications of The Card magnifier
1/ The credit card magnifier is so light and slim that you will barely know you have it , yet when needed you will find it's amazingly useful.
2/ The magnification of this is 3X-4X so you will be able to see things very clearly.
3/ The quality of this product is perfect and it comes with a little sleeve to protect it from scratches or wear and tear marks.
4/ It's easy to read small print on menus, price tags and charge card receipts.
5/ Also as a promotional giveaway premium gifts.
6/ Fit perfectly in any wallet.
7/ These are a small emergency set of glasses that fit into a credit card size package.
8/ They pinch softly onto your nose in an emergency situation.
9/ perfect for those emergency moments when you don't have your glasses but need to read small print.
10/ Having them in your wallet makes them virtually impossible to lose.
11/ Ideal for: travel, menus, PDA's & mobile phones ...fine print anywhere.
The Features of The Card magnifier
1/ Size:87mm x 55mm
2/ Material: Acrylic
3/ Origin: Taiwan
4/ Customer's logos/designs can be imprinted on the lenses
The Tabulation of The Card magnifier
| | |
| --- | --- |
| Magnification | 3X |
| diopter | +8 |
| Material | plastic, Acrylic |
| Size | 87 x 55 (mm) |
| Colors | Transparent |
| Packing | each piece in a polybag , 5,000pcs/carton/14.5kgs |
| Terms of payment | Paypal, TT, Western union, L/C, D/P |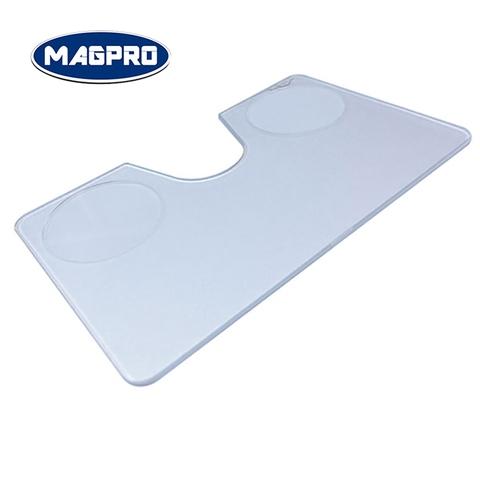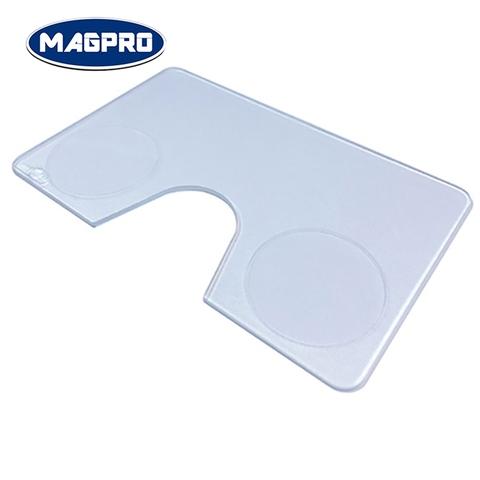 Frequently Asked Questions of The Card magnifier
Q: How can I get your quotation?
A: Please provide us information as below:
1/ Item number
2/ Quantity
3/ Company profile (name, telephone, address, webpage, printing request, packing request, and
contact information)
Q: What is the MOQ?
A: Generally if you choose the different products, our minimum order quantity also will be different.
Q: How long is the lead time after placing the order?
A: Lead time depends on a number of quantity, such as the production status. Usually the sample
orders take about 3-10 business days, and the mass orders take about 30-40 business days
after the order is placed.
Q: What's your payment method?
A: We usually accept the payment methods include Paypal, TT, Western Union, and L/C. 30% deposit
and 70% balance before shipment. You can choose which payment ways that you accept.
Q: What's your shipping method?
A: We provide comprehensive shipping methods. For small quantity order we ship by DHL air-express, or
Fedex, EMS, TNT, and UPS express service, it is safe and fast. For large quantity orders we ship by air
transportation or sea transportation.

Packaging & Delivery of Card Magnifying
Packaging Details
-Provide any certificate for you need-
-Made In Taiwan-
-Card Magnifier Manufacturer by E-TAY-
-OEM,ODM Acceptable-
-Welcome to Contact Us-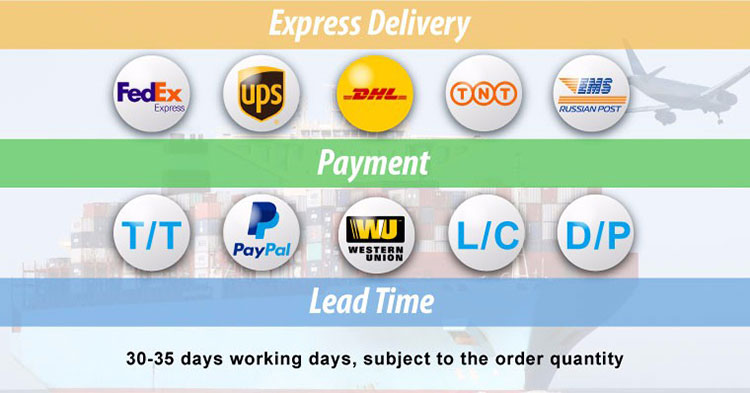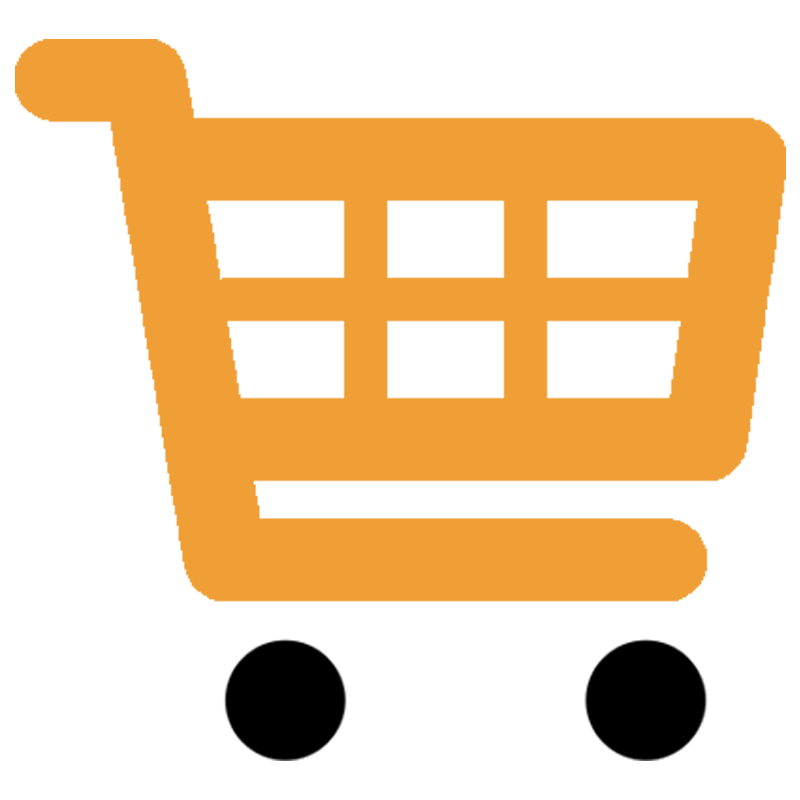 online shop GO>>

visit our website >>
---
Tel : +886-2-2709-2137
Fax : +886-2-2709-8278
Office Hours:
Monday-Friday 9:00-18:00
Company Website:

THANKS YOUR TIME, HAVE A NICE DAY