Brain stroke(Brain stem hemorrhage)oil painting
Brain stroke
On October 3, 2011, I worked for the husband of the Beilin Branch of the Yunlin County Police Station, because the brain stem bleeding fainted on the duty station of the police station. This stroke oil painting is the first oil painting I drew after my husband's stroke. Because of this family encounter, our family lost their dependence and the most important economic pillar in the family, and they were greatly scared. At that time, the children were very small, the youngest was the kindergarten, and the biggest Guo Xiaogang graduated. At that time, I talked to the children about the feeling of falling down for my father. The children said: Dad fell down, just as terrible as the sky fell. I am also very scared. Apart from facing an unknown future, I have a lot of panic. I don't know how to take care of my husband with three children.


At that time, the worry was... Will the husband die? I only want to use the best possible way to help him get out of danger as soon as possible. In the first half of the year, when I was taking care of my husband at home, I was not a professional medical staff. Of course, every day is like snoring. If you have a coughing sound, you should convulsion to prevent the sputum from sucking back into the trachea. Because the brain stem is damaged, the patient will have a fever every day, and always pay attention to whether there is excessive fever. Blood pressure, heart rate control. The fear accumulated every day, and the unknown future, as well as day and night turning over, back, and convulsions, caused me to accidentally fall asleep while driving to pick up the child, so that I opened the opposite lane. Fortunately, wake up in time to quickly grip the steering wheel and drive back to the original lane.


I am under considerable mental stress and physical torture, and I am very afraid of the setbacks caused by this tribulation. So, just like when I was young, no matter how frustrated the school process was, or graffiti for happiness, I picked up the brush and started painting again, turning fear into calm, and then turning calm into hope. So, I went to the art club and bought a favorite brush. However, I visited the art club, saw the oil painting materials I had never used, and bought the oil painting teaching book, which opened my oil painting and painting road. Painting calms me down and faces difficulties!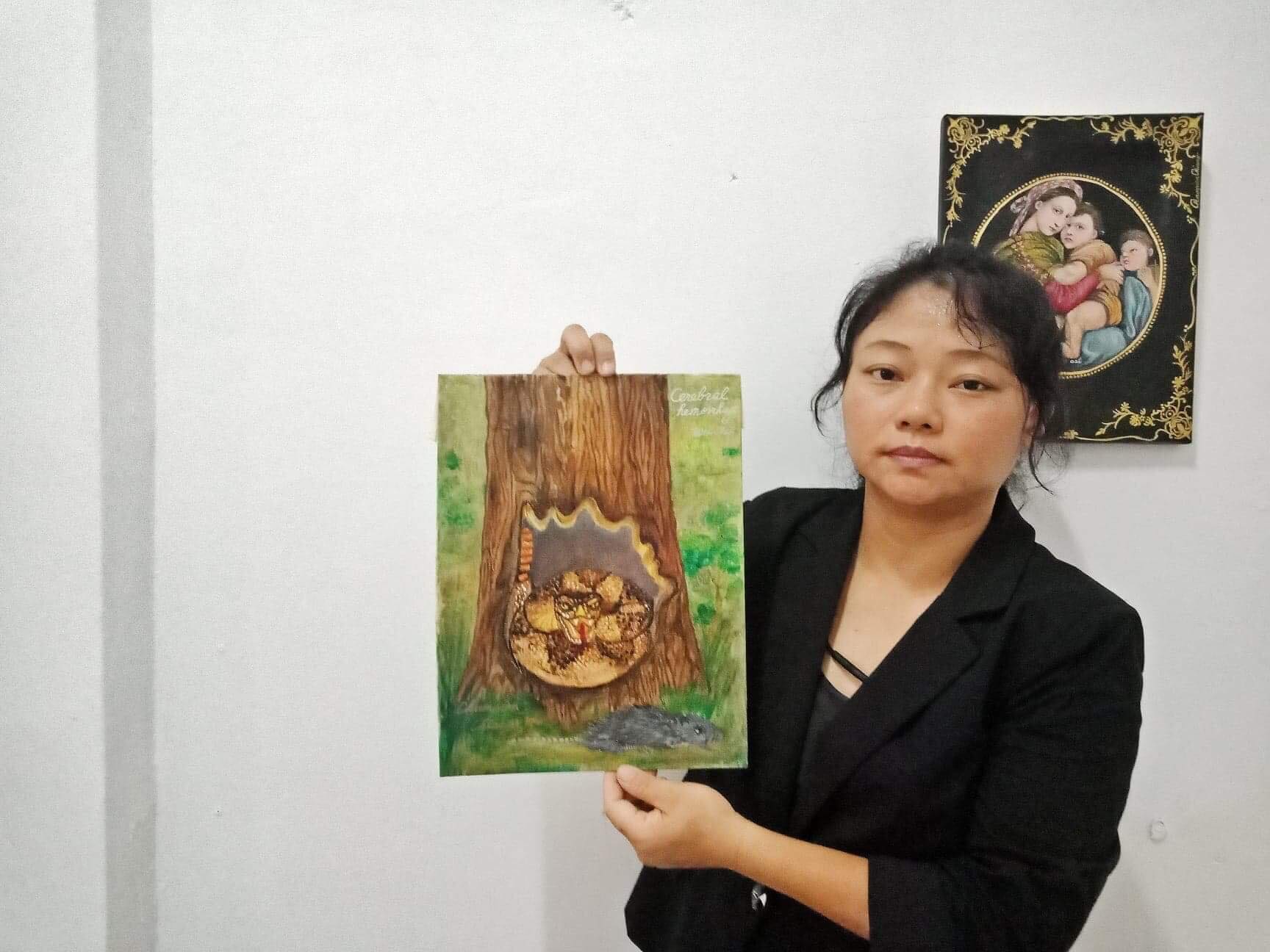 Brain stroke(Brain stem hemorrhage)oil painting
Brain stroke(Brain stem hemorrhage)oil painting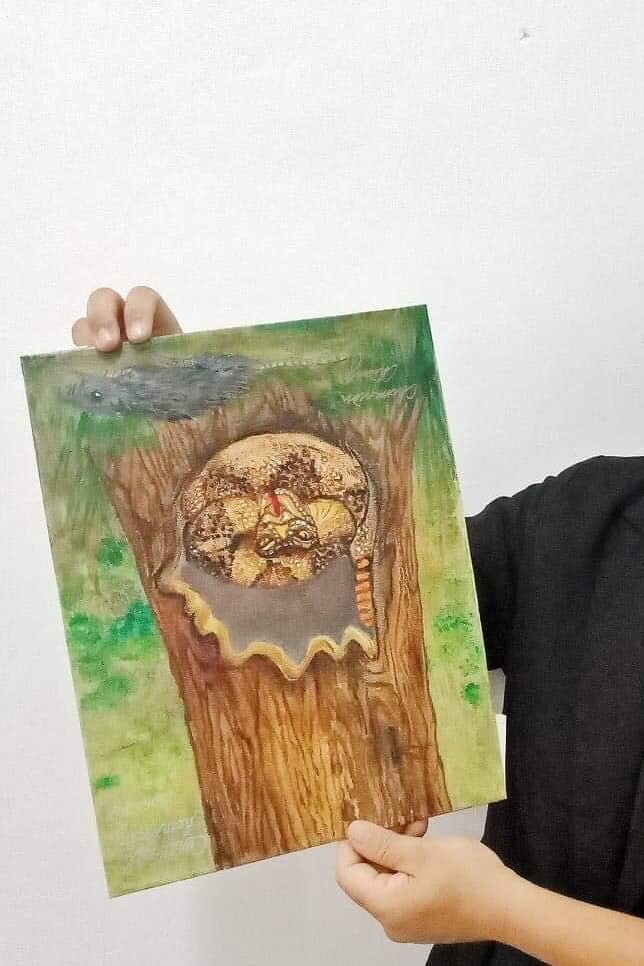 Brain stroke(Brain stem hemorrhage)oil painting