A balanced door is mostly located at the high traffic entrance of a building. Its unique mechanical hardware makes a force-saving and efficient door operation. The pivot shaft is concealed according to the architect's design for the curtain wall system.
Balanced doors are designed to overcome the effects of external wind and internal stack pressures.
The location of the pivot points distributes door weight more evenly, placing less stress on frame and hardware. (increasing durability of the door system)
Only two-thirds of a door leaf protrudes onto exterior sidewalk space.
Extra height door is allowed .
Door check assembly maintain without removing the door.
Pivot Shaft: Concealed tube shaft in the door frame.
Max Size: 1.2 (W) x 4.3 (H) meters for single door.
Door frame material: Stainless Steel or Aluminum
Door Frame Finish:
- Stainless Steel: Satin, polished or titanium plating.
- Aluminum: With coating available.
Cross section - Cast Stainless Steel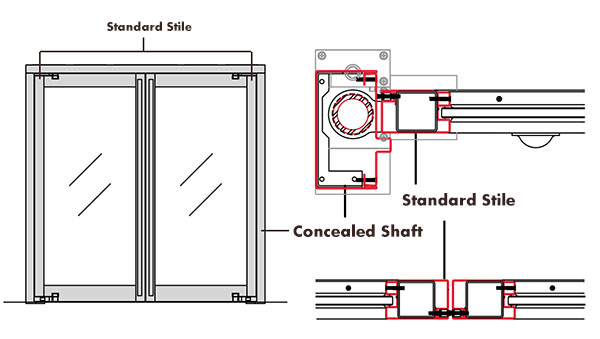 Cross section - Extruded Aluminum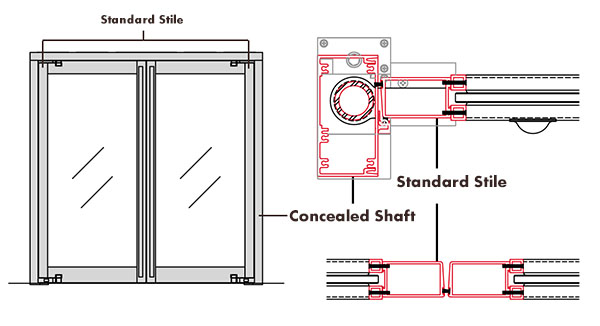 Balanced Door Elevation with Hardware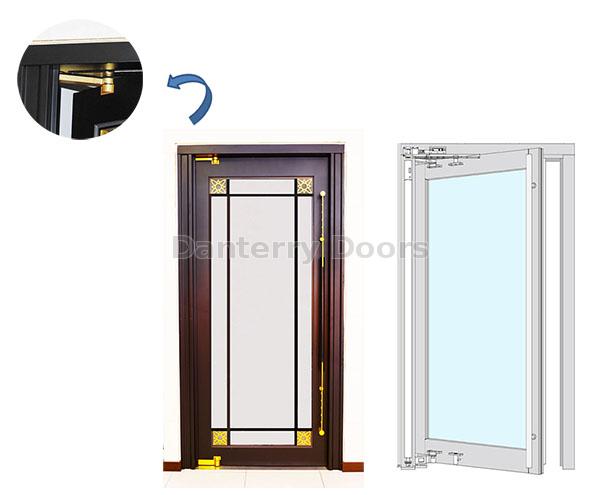 Comparing to a Traditional Swing Door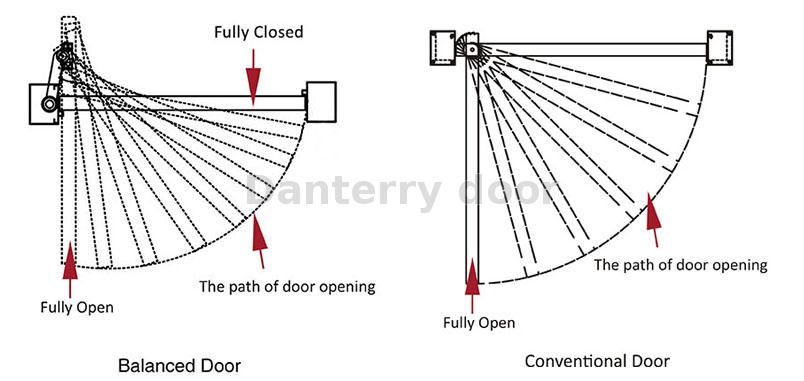 Balanced door distributes wind force efficiently. (Balanced door on the right side)
Balanced door demo