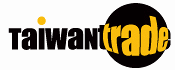 Sign In
Key Features
Graphic channel operation fits for public/home use and privacy protection.
Seven leading brand of medical devices:Blood pressure、Blood glucose、weight、 Body temperature、Electro-cardiogram、Peak Expiatory Flow Rate、Pulse Oxygen. It can be unlimited to collect up to 13 kinds of vital signs.
Personal analysis of the vital signs automatically and give the proper suggestion, awakening, alert and alarm.
To achieve and objective of multi-aspect personal health management, include daily record of food and exercise.
Personalized health information platform offers customizing the function of health service.
Calendar function can schedule your daily activities.
Internet Phone (VOIP) and web cam function. Connection with relatives from far distance.
Multimedia home theater gives lot of enjoyment contents from family and professional artists.
The advertisement platform can integrate bussiness advertisement to enhance the individual performance effect.
Last Update : 2015-06-27

Loading ...
Recommendations

Loading ...
---
Small Order Recommendation

Loading ...