With our exclusive "wingspan" technology, the hollow-out frame was made on the basis of stereoscopic mesh structure and made by 3D printing. It compresses the air-flow meanwhile it decreases the wind-cut to offer great feel to the rider.
720 APUS contains ultra-frame and HD lens technology. The combination shows the outstanding technology and aesthetics.
1. CVS™: Compressed Venting System performs strong on defogging by diversion of dynamic airflow.
2. SMS™ (Stereoscopic Mesh Structure): The patented design could lower wind-resistance, defogging dynamically and instant perspiration.
3. ErgoGrip™: Anti-allergy / Anti-slip / Adjustable nose-pad design.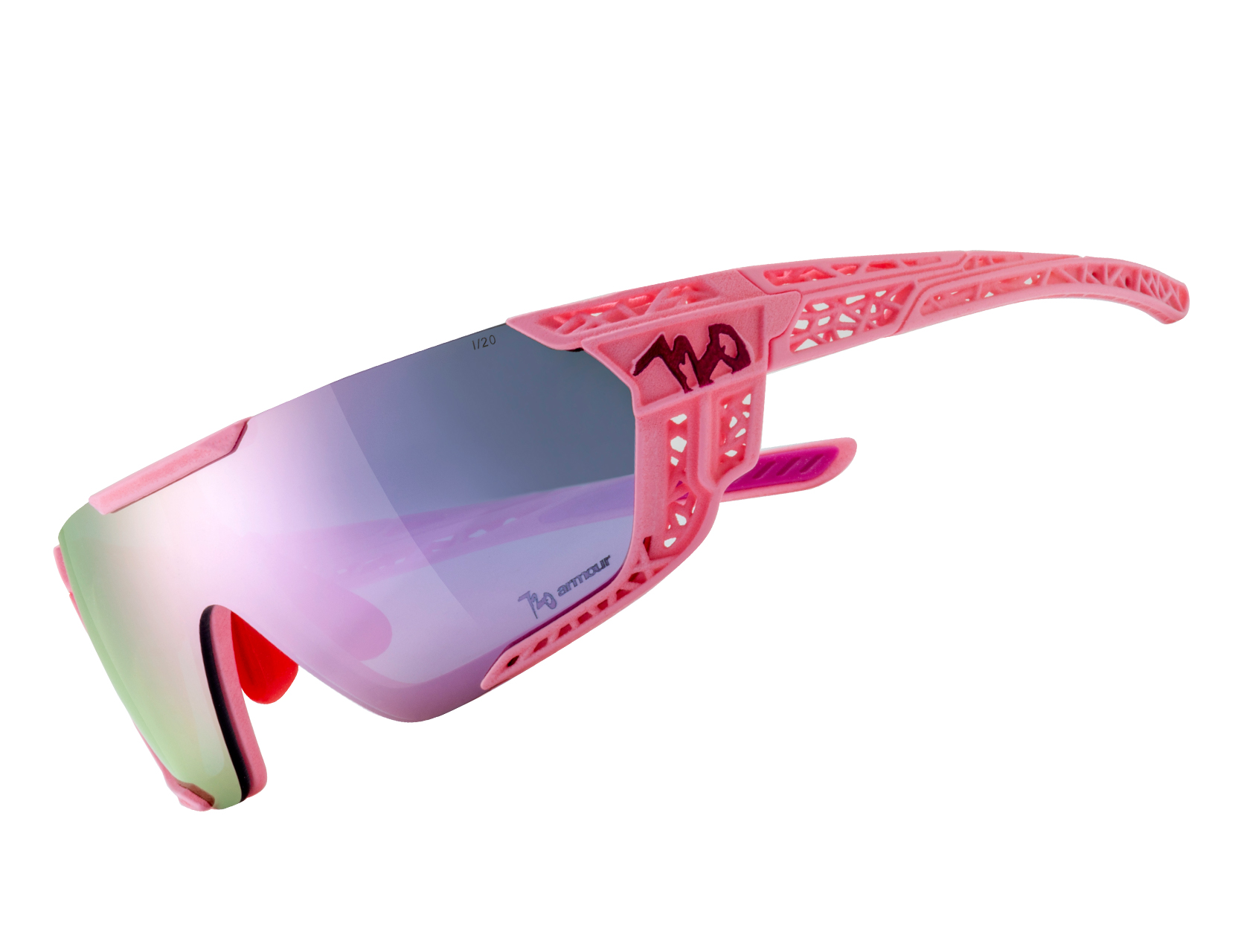 EDOT™ Technology
Double Impact Polycarbonate Lens
Double Impact Polycarbonate (DPC) lenses are treated with the same Silicone Crystal Film (SiO2) technology used in the construction of airplanes and bullet-proof windows for double the impact protection of typical polycarbonate lenses. Super thin, they are light and pliable, blocking out UV rays completely and guarding against high- and low-speed impacts.
Super Hydrophobic Water Repellent Treatment Lens
Super Hydrophobic Coating (SHC) smoothes away micro pores on the lens surface to shed even little droplets, reduce static build-up, and make cleaning easier.
Light Enhancing System
The core of our Light Enhancing System (LES) is a multi-coating technology developed by NASA in which thin films of titanium-silicon nano particles are applied. The laminate provides layer upon layer of anti-glare, high-impact reinforcement and water-shedding properties while filtering out harsh UV rays for picture-perfect vision.
ErgoGrip™ System
ErgoGrip™ Padding for the nose, head straps, and other accessories. 720armour's ErgoGrip™ Padding for nose pieces, head straps and other accessories is hypoallergenic, offering protection against sweat and foreign objects while reducing shock and pressure, preventing frame warping.
Anti-Scratch
All 720armour lenses are treated with a special silicon-based anti-scratch coating on both sides to minimize even fine hairline scratches and extend the life of your finely-crafted glasses even after prolonged exposure to harsh conditions.