A mass air flow sensor (MAF) is a sensor used to determine the mass flow rate of air entering a fuel-injected internal combustion engine. We are the top MAF supplier in Taiwan. If you are interested, feel free to contact us via email to order!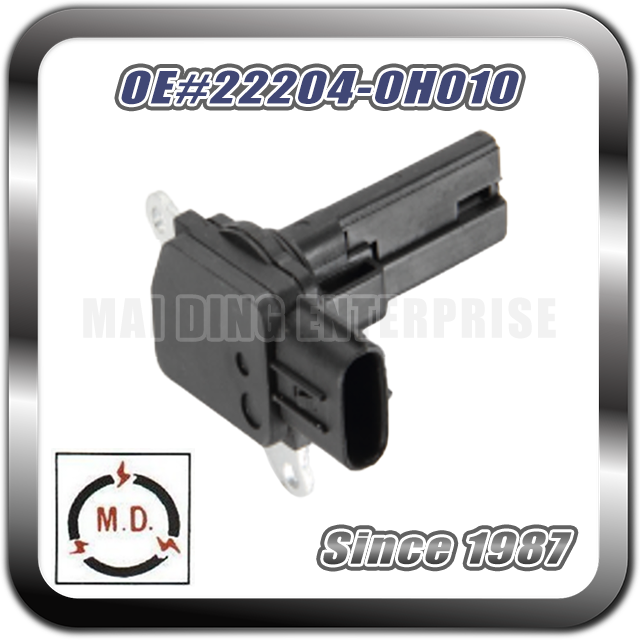 • REF. NO. : DENSO: DMA-0110

• OE NO. : 22204-0H010
• Application : TOYOTA
Mai Ding (M.D.) Enterprise Co., Ltd. is an outstanding manufacturer & exporter for kinds of Auto Parts, Motorcycle Parts and other vehicle parts of Ignition & Electrical Parts since 1987.
Our main products are Engine Management System parts, includes Spark Plug, Spark Plug Wires, Distributor Assembly & Parts, Ignition Coils, Air Flow Meter (MAF) Sensor, EGR, and Oxygen Sensor.
We never stop providing the best services and that is the energy lead us to the successful road. MAI DING promises our clients by always offering the best to all of you in the years to come.