With development of full-slide imaging technology, digital pathology has gradually become a next-generation milestone in digitalization of medical images. Offering a full solution in digital pathology, in addition to digital slide management and reading system, aetherAI also integrates image annotation as well as inference and training of deep neural network to fulfill the needs in application and development of the AI-module.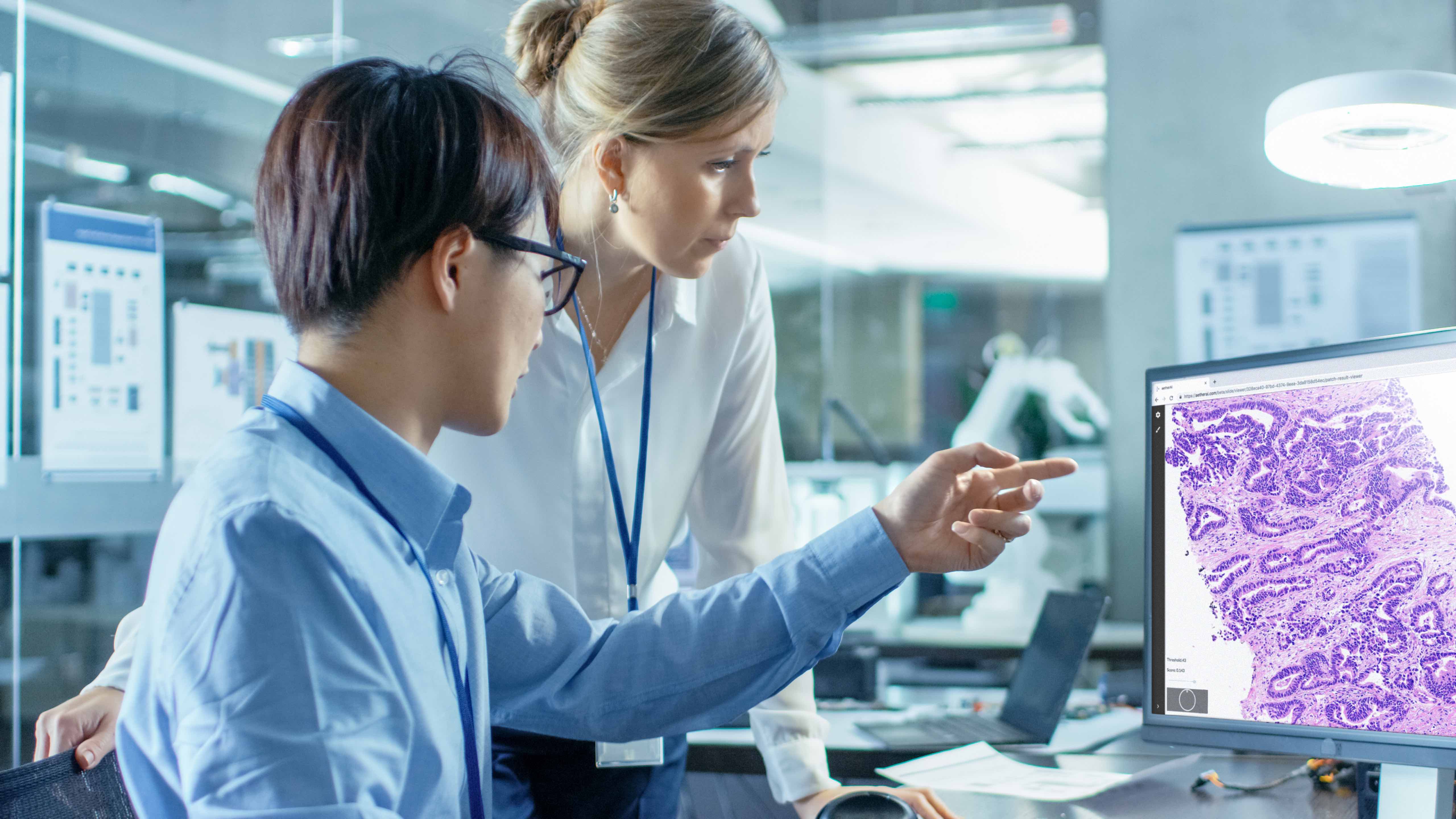 Work status display
Besides providing customized status bar for slides, displaying status such as Unread, Pending Re-cut, Pending IHC, and Verified, it can also add work prioritization such as priority and urgent that offers a one-glance of the work status for easy time management.
Slide list organization
Customizable list of digital slides with one-click sorting of the required slides makes it easy for display in the meeting, saves time for making instructional files, and enables sharing of the list of slides for consultation and discussion.
Simultaneous image browsing
With Chrome is the main browser supported so that doctors are not restricted by location, it offers multi-party simultaneous remote browsing for discussion on the same view and comparison of multiple H&E, IHC images for interpretation in a single window. It provides synchronized shifting and zoom scaling to improve efficiency of diagnosis.
User-friendly operation
Provides a variety of hotkey combinations, with a mouse wheel to improve efficiency of browsing, providing a non-segmented rotation, fog map, magnifying glass, designated screenshots, scales and measurement tools.
Application of AI models
Provides services in application of the AI model, including applications such as cancer identification and quantification, IHC quantification, blood cell classification and counting that reduces loading from repetitive work by collaborating with physicians through artificial intelligence.
Annotation in AI training
Provides a variety of circle selection methods and multi-category annotations. Provides free hand-painting that seamlessly links the results of the annotations to deep learning training with output in a structured format and produces AI training materials in daily processes.
aetherAI is a Asia's leading medical image AI company specifically focused on digital pathology.

aether AI is dedicated to bring benefits of digital workflow to pathologists by providing end-to-end enterprise solution for adoption of digital pathology and AI-powered image analysis workflow. Having strong connections with top medical centers and hospitals, aetherAI is aiming to improve productivity, quality and consistency of pathology diagnostic process.