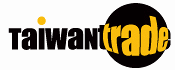 Sign In
Acuangle Laser Level
Model No.

8815K

Supplier
Key Features
FEATURES:
●Laser line is brighter and thinner that well used in middle and long rang.
●Between ±3° self-leveling.
●Projects 1 Vertical, 1 Horizontal, 1 Top cross laser lines and 1 plumb dot.
●Super longer vertical line can be used as vertical ring line.
●Can be rotated 360 degree.
●Van be used with head of 5/8" tripod.
●Power saver make AA batteries x 3PCS work longer time.
●Can be used outdoor with detector of A9009.
●Can be micro-adjusted over 8 degree that easily find standard.
●One year warranty from date of purchase.
Last Update : 2010-05-28

Loading ...
Recommendations

Loading ...
---
Small Order Recommendation

Loading ...