Features
ABS plastic exterior cover.
Reinforced cutting blades for long lasting use.
Sensor for cup detection.
Manual and Automatic operation mode are both available.
Easy-to-use digital panel.
Installed with Japanese Omron switches.
Certified by CE regulations.
White, black and red colors available.
Our latest small sealer model offering a beautiful ABS cover, it comes in three beautiful and stylish colors, black, red and white.
It can seal cups and small containers and it helps your products to avoid leakage.
This machine can seal different range of products such as bubble tea, juice, coffee to yogurt, pudding and many others.
This machine is CE certified, easy to use and the panel can be customized.
Any Questions Please Contact Us
The reasons why you should choose PHOENIXES.
The top rule we pursuing. It's impossible that using cheaper or unqualified material for film production.
The unique products you hardly see in the market! Phoenixes paper film increases the value of your products largely.
Custom sealing machine & film are chosen to the container you are using and we do our best to satisfy your demands. We hope to build up the long-term business relationship.
The sustainability is what we concerned. You got what you are paying. We promise to bring you the great-quality products.
Consultation Process
The most important thing for us is to understand your products, trays or cups, packaging process, etc., in this way we can recommend the
most suitable
machines and films for your business with our professions.
.
Size
of your cup or tray. (Diameter & Height)
.
Material
of your cup or tray. PP, PE, PET, etc.
.
Production capacity
needed. (Pieces/hour)
.
What
product do you wish to put inside or sell?
.Other
specifications
such as if you would like to
print your logo
on the films, if your product needs to be used for microwave or freezer, nitrogen flushed, etc.
Lead Time
Cup sealing machines: 5 ~ 14 working days.
Tray sealing machines: 10 ~ 21 working days.
Rotary sealing machines: 21 ~ 30 working days.
Sachet packing machines: 21 ~ 24 working days.
Custom films: 20 ~ 25 working days.
Standard (transparent) films: in stock.
Fructose dispenser: 5 ~ 7 working days.
After-Sales Service
Before delivery, we will test machine to make sure they work.
However, the hobbits of customer and workplace are different, so Phoenixes provide maintenance services to keep machine working.
Any question please contact us,Phoenixes is always pleased to serve you at any time.
Service Line: +886-6-231-9877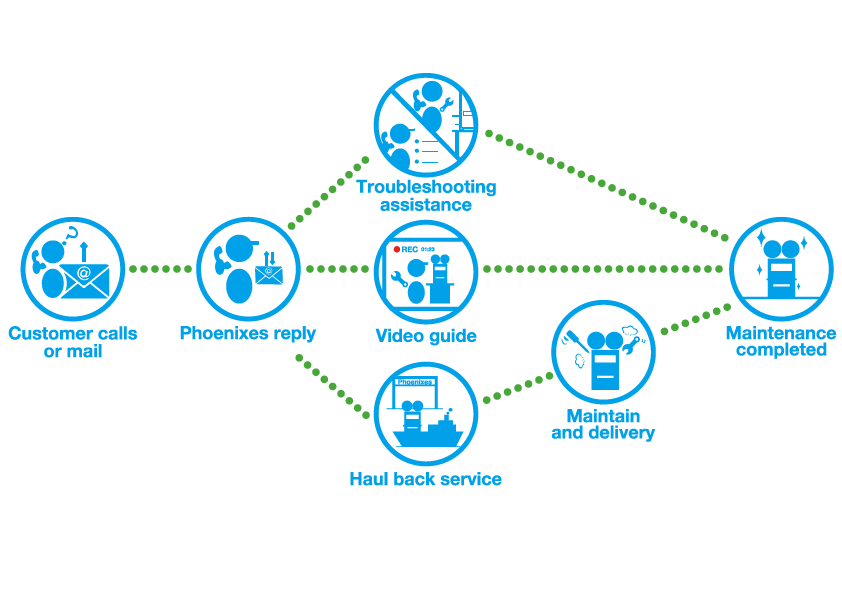 Distribution
Beside of giving our agents or distributors special prices and discount, we also encourage them to follow our steps and give this after sales service to their own clients.

In this way, the clients can feel safe when buying our products, in this way have the whole service and market in your country in the near future.