Get high wear resistance and extremely long service life of abrasive cloth ceramic flap wheels which is applicable to iron industry from Honxin here! E-mail now for more information and further quotation.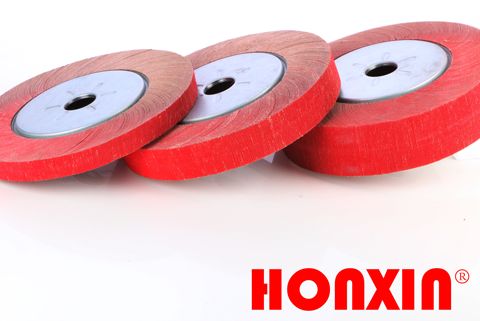 Features
Microcrystalline ceramic grain abrasive with optimized self-sharpening effect on a semi-sturdy cloth backing. Generates maximum stock removal when machining high-alloyed steels and reduces costs. The additional grinding-active top size layer reduces the temperature in the contact area.
Advantages
Optimized Self-Sharpening Effect Results in an Extremely High Stock Removal Rate Due to Constant Recreation of Sharp Grain Points
Cost Saving When Grinding High-Alloyed Steels Thanks to Highest Possible Stock Removal Rate
Developed for Repair Grinding of Turbine Blades
Extremely Long Service Life
High Wear Resistance
Great Grinding and Extension of Service Lives with Top Size Additional Grinding-Active Layer
Application
Designed for a variety of use, our flap wheels product fit the need of blending, deburring and finishing applicable to iron industry. Made of overlapping pieces, flap wheels can work with intricate shapes on flat or contoured surfaces from slightly different angle. As a cost effective choice, abrasive wear flap wheels are distributed more evenly across the flap, leading to longer lifetime.