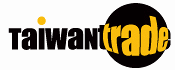 Sign In
25pcs radiator pressure tester & vacuum-type cooling system kit
Model No.

200601

Made in

Taiwan

Supplier
Key Features
1.Contents:1 x Gauge: test range 0~2.5 Bar.
1 x blue and 1 x black connector.
17 x radiator tester caps.
5 x radiator purge and refill tool
2.Easy work for both testing leakage in radiator system and quick change of coolant in vacuum situation.
3.Suitable for universal vehicles.
4.Color printed radiator test cap allows easy choosing suitable test cap.
5.Special design of vacuum purge & refill tool connection fits nearly all types of radiator opening.
6.Application:MB, GM, Jepp, Peugeot, Subaru, Chrysler, Acura, Mitsubishi, Nissan, Mazda, Toyota, Infiniti, Geo, Suzuki, Isuzu, Honda, Lexus, Volvo, Saab, Citroen, Renault, Fiat, Alfa, Mini Cooper, VW, BMW, Ford, Opel, Porsche, Audi….etc.
Last Update : 2012-11-15
Loading ...
Recommendations
Loading ...
---
Small Order Recommendation
Loading ...