樣品內容
產品A1-特調養生穀粉(微甜)
產品A2-黑豆粉
產品A3-黑芝麻粉
產品A4-紅薏仁粉
產品A5-亞麻仁粉
產品A6-十穀粉
產品A7-杏仁粉
產品A8-四神穀粉
產品A9-小麥胚芽
產品A10-五穀粉
產品A11-黃豆粉


About Product
LVPure Strictly Selected Grains Powder Each type of grains included in the mix has its own set of beneficial vitamins and minerals.Super Grains Mix contains almost all the necessary amino acids for humans. Grains are a staple food in households around the world.
First Choice Rich Vitamin 100% No Adds Grain Flour is strictly selected a variety of

natural

grains and natural raw materials made by best mixing ratio.
It is made by have four generations long history of milling technology and experience manufacturer.
Use by the low temperature baking to retain the high quality nutritional ingredients in Grains, and is 100% no add sugar, fragrance, coloring and preservatives to retain the natural flavor and protect your health.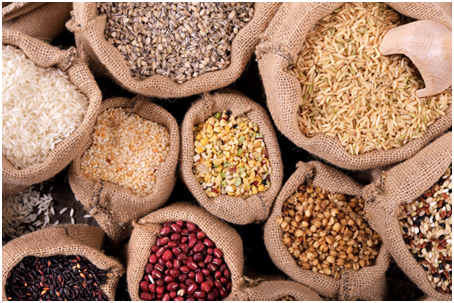 How To Use Nutrition Instant Whole Grain Powder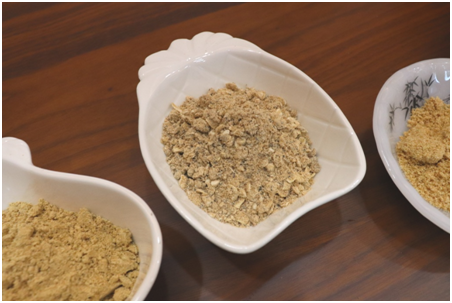 Good Source Of Raw Materials
Strictly Selected 13 kinds of grains, grains are blended in equal proportions to achieve excellent complementary effects both in nutrition and flavor.It have high dietary fiber and rich in various nutrients can provide you more balanced nutrition.
Buckwheat
Buckwheat is a gluten-free whole grain that's packed with nutrients. It's also a good source of resistant starch, which feeds your healthy gut bacteria.

Oats
Oats are a healthy whole grain packed with nutrients. They're also a great source of beta-glucans, a type of soluble fiber that has been linked to various health benefits.

Millet
Millet is a gluten free ancient grain—actually a seed—that cooks quickly and has a pleasantly mild, slightly sweet flavor.
Whole barley is a healthy whole grain that has been used for thousands of years.
Brown Rice
Brown rice is widely recognized as a healthier alternative to white rice.
Black Glutinous Rice
Black sticky rice, a delicious whole-grain alternative to white rice, is purplish black in color and has a chewy texture.

Lotus Seeds
A lotus seed or lotus nut is the seed of a plant in the genus Nelumbo, particularly the species Nelumbo nucifera. The seeds are used in Asian cuisine.
Red Job's Tears
Job's Tears is a member of the grass family and also well-known in Asian cultures like a food source as well as for making jewellery.
The Processing of Gorgon fruit. Origin. The ripe seeds of the annual plant Euryale ferox Salisb. of the family Nyphaeace.
Black Bean
Black beans are classified as legumes. Also known as turtle beans because of their hard, shell-like appearance, black beans are, in fact, the edible seeds of the plant.Like other legumes, such as peanuts, peas, and lentils, black beans are prized for their high protein and fiber content.
Black Sesame
Black sesame is most popular in the Far East. In Korean, Indian, Chinese, and Japanese cuisines, this type of sesame is a staple on par with white. But because of its richer nutty flavor, you'll more often meet black sesame seeds in desserts.
Brewers' Yeast
Brewer's Yeast is is naturally found on the skin of grapes and other fruits. This yeast is a favorite among vegans, vegetarians and nursing mothers. Use Brewer's Yeast Powder on cereals, salads, baked goods, soups, sauces, or by blending it into smoothies. This yeast is derived from molasses and is in its purest form, causing it to be naturally bitter.
Brown Sugar
It's 100% pure cane sugar and, like light brown, naturally brown all the way through. Its natural moistness and deep, rich molasses flavor make it ideal for full-flavored or savory recipes.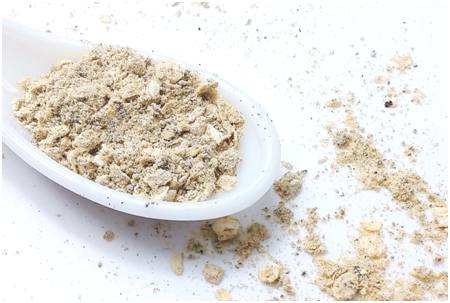 Our Advantages
4 Principles For Selecting Raw Material Suppliers
Trace the source of ingredients.

Evaluate the price of ingredients.

Review supplier's customer list.

Strengthen quality control.
Best Supplier
Professional Provider of The Natural、Convenient and Healthy Miscellaneous Food.

Four generation of long history milling technology and experience factory.

By the Ministry of Economic Affairs for more than 50 years of entrepreneurial trophies,awarded a certificate of honor.It is one of the few traditional factories in the food industry with this honor.

By management team long-term professional management and rich experience and strict scientific management,LVPure has a wealth of knowledge.
Food Safety and Quality First
LVPure is highly concerned about everything from basic ingredients check to package material testing, product manufacturing process control, and shipping of finished products.
Factory Price
Product Information
Nutrition Instant Whole Grain Powder

barley,buck wheat,oat,millet,black glutinous rice,l

otus seeds,gorgon fruit,red job's tears,

black bean,b

lack sesame,brewers' yeast,

7-25 days

Brand

Don't expose directly to sunlight.
Store in a cool dry place.



Disclaimer
While LVPure strives to ensure the accuracy of its product images and information, some manufacturing changes to packaging and/or ingredients may be pending update on our site. Although items may occasionally ship with alternate packaging, freshness is always guaranteed. We recommend that you read labels, warnings and directions of all products.
Why Choose Us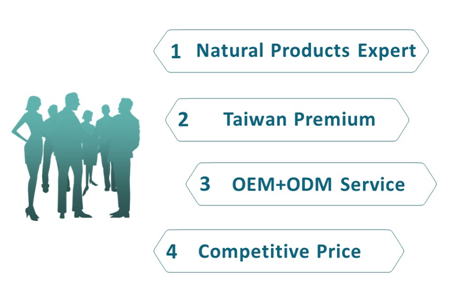 Certificate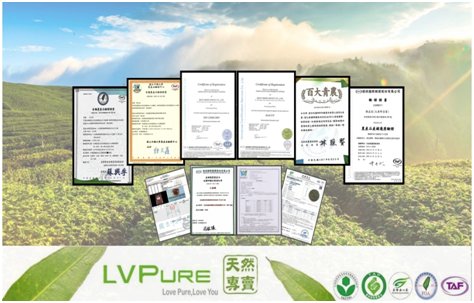 Shipping and Payment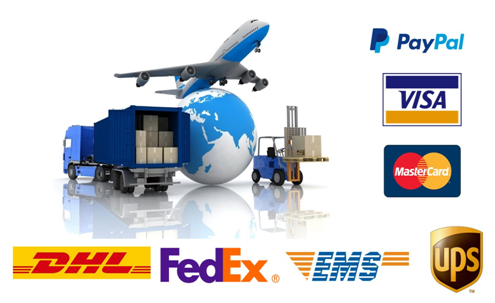 1. Are you a manufacturer or a trade company ?
We are a trading company with own factory, we are major in Taiwan Natural Food.
2. Can you provide OEM Service?
Yes sure, more OEM details please contact us in detail.
3. What is your standard packaging?
Different products have different packing details, and we will satisfy the customers' needs as much as possible.
4. What is your payment term?
For first cooperation, it's better to do Paypal, T/T or L/C, after we trust more each other, it's also possible to do D/P etc.
5. What about your delivery time?
Normally, the delivery time is 15~20 days after receipt of payment.
Non seasonal time need to make an appointment.