*Top quality products
*Professional sales and customer service
*Full customization of any product color, design layout, and finishing
*14 years of experience in printing and packaging
*Manufacturing straight from factory
*Top of the line manufacturing equipment
*Made in Taiwan with quality manufacturing standards
2 styles Christmas Handmade Gift Paper Bag Manufacturer
White Kraft Paper
Kraft Paper bags generally come in two colors: brown and white. While brown paper bags are used more frequently seen than their white counterparts, white bags will highlight your establishment's logo and present a cleaner appearance than brown bags. Regardless of the color you choose, all of these products feature a thick and strong layer that's resistant to tears and rips.
Syncmen Enterprise Corporation as a professional paper bags manufacturer in Taiwan.
We make all types of paper bags and specialize in custom paper carriers and environmentally friendly paper products to promote a clearer environment on earth such as: stone paper (paper bag, notebook and memo), FSC® accredited paper bags and paper boxes. Besides, we also have many years experience of exporting to Europe, USA, Canada, Australia and New Zealand.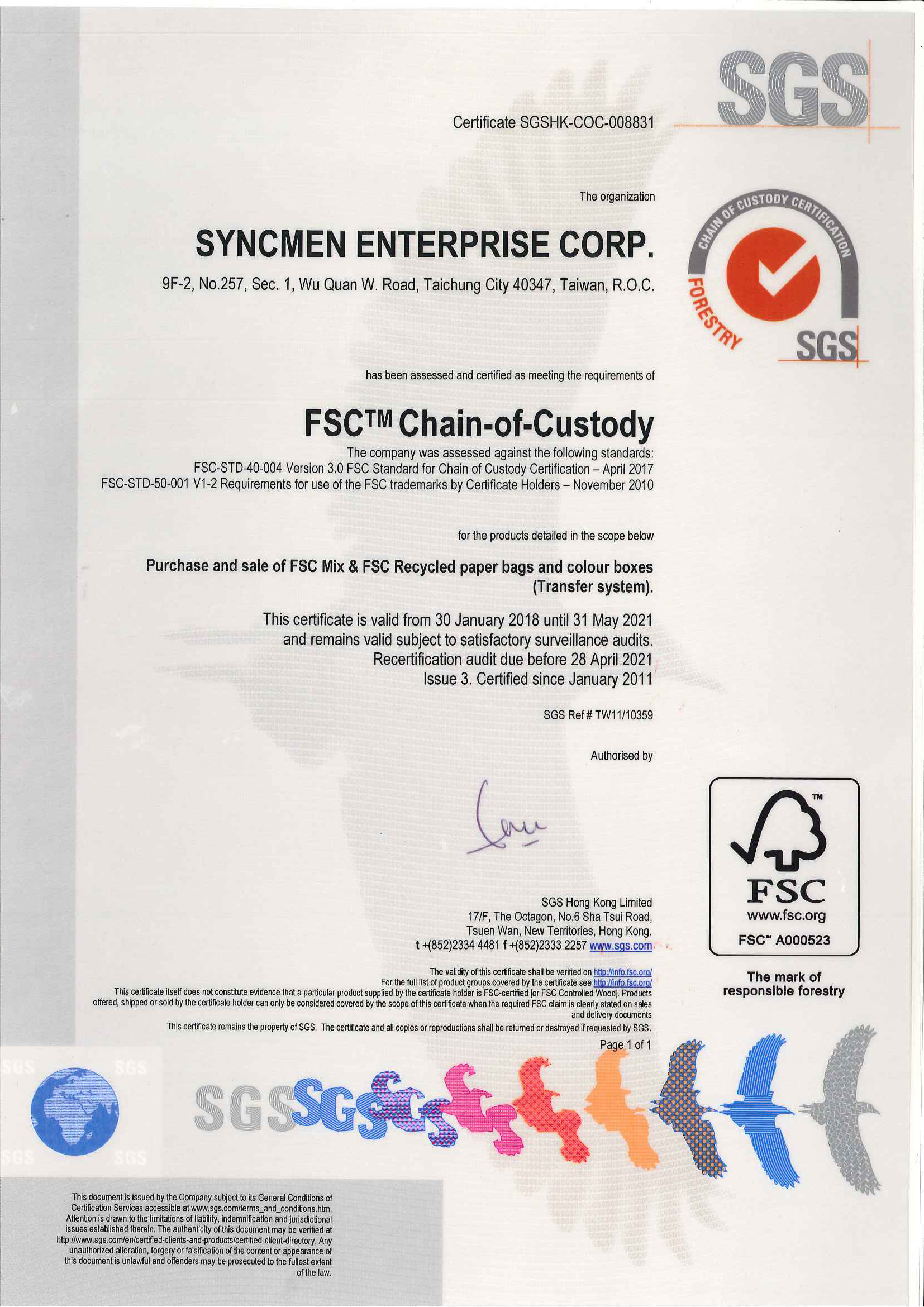 We can ship your goods by sea, by air or courier according to your request.
In usually, we will suggest you to choose by sea and urgent case by air as the air freight is expensive.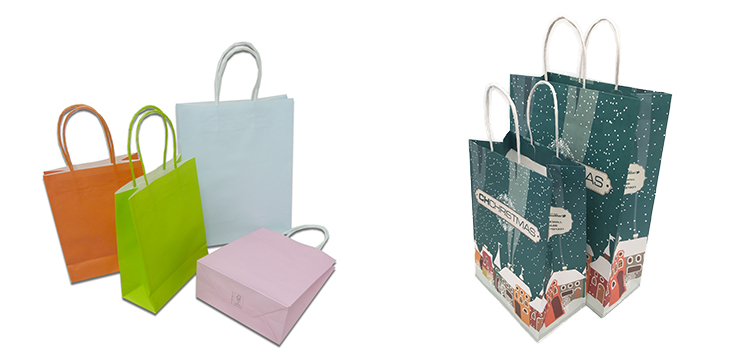 Welcome to contact us and get your own paper bags.