[ Taiwan Buder ] Under-Counter Instant Hot Water Dispenser with Touch Panel faucet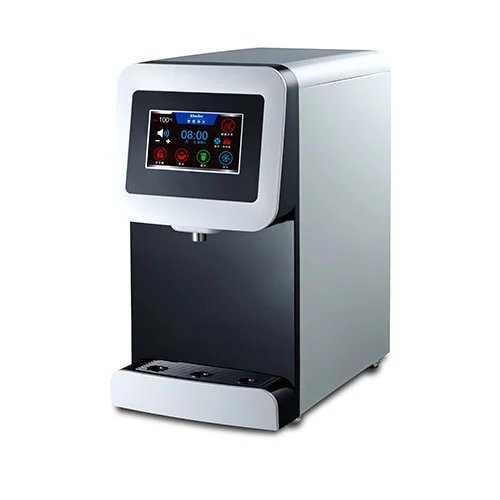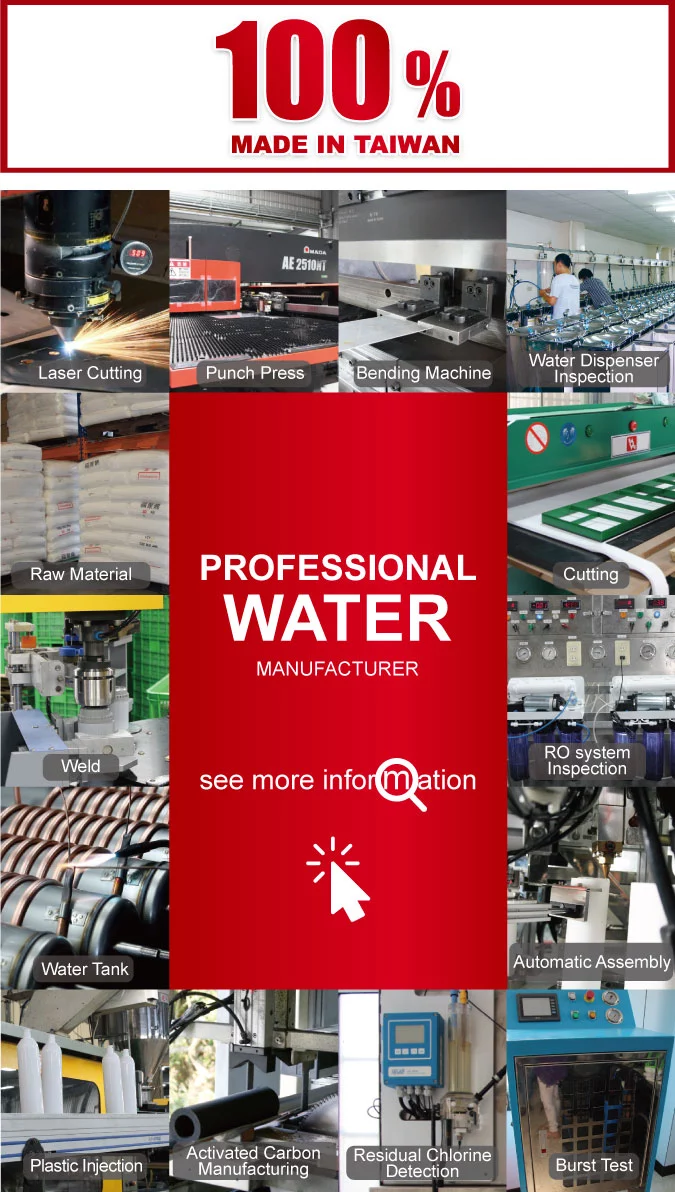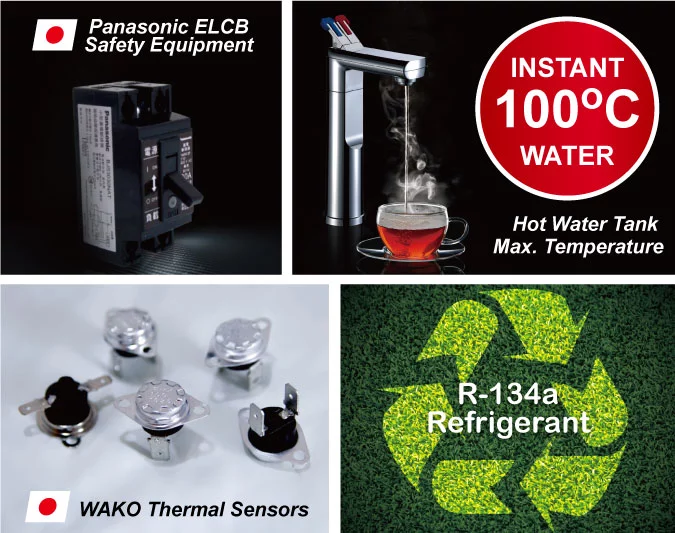 Product Functions
1.Touching interface, enjoy your water with a press.
2.Intelligent voice guiding system.
3.Super high temperature with pressure design.
4.Fully boiled water, drink securely.
5.Continuous water out flowing, easy press and easy drink.
Safety Design
6.Anti inadvertently touching safety design Innovative protection design, enhance the use of safety.
7.Water leaking circuit breaker, cutting off water automatically to avoid disasters.
8.New patent new solenoid valve through 100 thousand times testing, no blocking and overheating concern by separating water and electricity.
Quality Assurance
9.Medical level #316 stainless steel heating tank.Stainless steel heating tube, safer drinking.
10.Efficiently cooling water.
11.R134a Eco-friendly refrigerant, improving the quality of living and international image of company.
12.Double protection with 2 thermostats: WAKO ( Japanese Brand )
13. Hot water Tank flame insulation , UL Approved (The USA Standard)
14.Disposable filter Healthier drinking.
15.Quick changing design filter, make changing easier.
Model No.

BD-3219

Type

Hot / Ambient / Cold Water

Tank Capacity

Hot:5L ; Ambient:3L ;Cold: 1.7L

Watt

Hot: 750W ; Cold: 170W

Water connection

Tap Water

Power

110V, 60Hz ; 220/240V , 50Hz

Dimension

28x51x55cm

Weight

25kg

Filtration System

Three stage pre-filter water filtration

1st stage : 5u PP Filter

2nd stage : CTO Carbon Filter

3rd stage : UF Hollow Membrane

Safety Design

1. Hot water safety lock design.

2. Water leaking circuit breaker, cutting off water automatically to avoid disasters.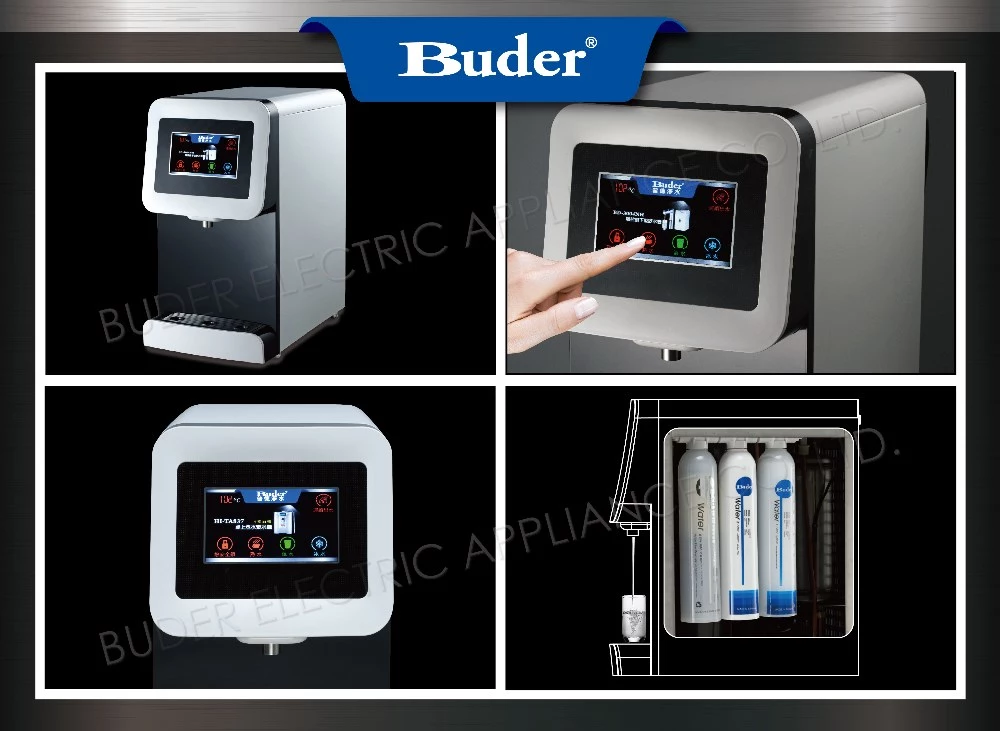 Technologies used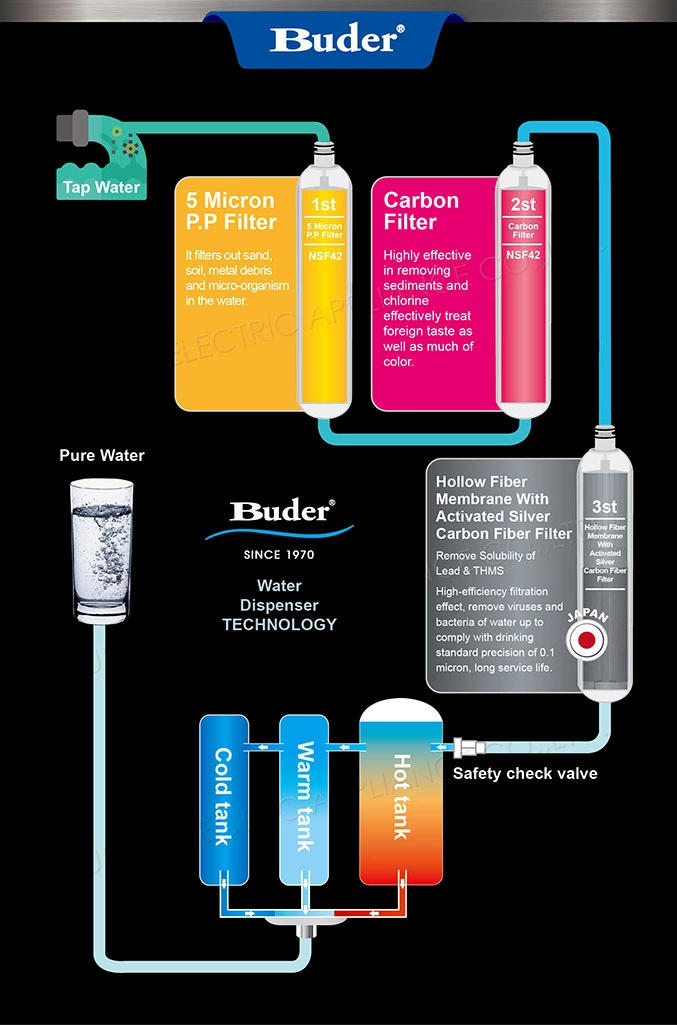 Frequently Asked Questions
1. Can we customize our own brand and model?
Yes, we are able to do the Train Services for our customers according to complete production equipment and backed up by a professional team.
2. What's your advantage? Why we choose you?
a. We are a Direct Factory, a sufficient experience Taiwan Supplier in a wide range of household & commercial water treatment products since 1970.
b. Quality is always our first priority--All Buder's product execute strictly Product Examination by our QC team during production and before shipment.


About Us
Buder began as a belief of supplying the great taste and safe pure water for people in 1970. And our goal is to manufacture the highest quality products and provide exceptional service.
Today, we are proud to be a well-known professional water dispenser manufacturer in Taiwan. Through the years, Buder has continued to launch new products, designs, and innovations. Products are exported all over the world, by domestic and foreign customers praise!
Buder has wider products range in POU water dispenser, water cooler, water drinking fountain, hot water boiler, RO system, water filtration, filters, and related products.
In 2018, Buder wade into oral hygiene instrument and health equipment. We always passionately live our values and deliver exceptional products and services.
Exhibition & Showroom