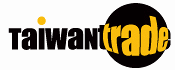 Sign In
12V DCRV Fridge Airactor
Model No.

TTC-SC28

Supplier
Key Features
Frozen your fridge
A high pressure air flow changes refrigerator odor and lower the temperature for a better life experience
Fresh the air
No more odors. Unique air circulation completely reduces the refrigerator air.
IP55 Waterproof Guard
Solid waterproof function to resist the harsh environment of the fridge.
Eco-friendly- Equipped with re-chargeable battery to be eco-friendly. Save your fridge and save the earth as well.
Last Update : 2020-12-15

Loading ...
Recommendations

Loading ...
---
Small Order Recommendation

Loading ...