As one of the leading B2B platforms, Taiwantrade strives to leverage the power of technology to enhance buyer sourcing experience. According to
MarketingCharts
, as many as 3 in 4 B2B professionals face problems during the procurement process. Based on customer feedback and analysis, Taiwantrade sets out to raise the bar on customer satisfaction by providing optimal user experience and ensuring timely inquiry responsiveness. Hence, Taiwantrade is committed in offering innovative sourcing solutions with a balance of technology and added human touch.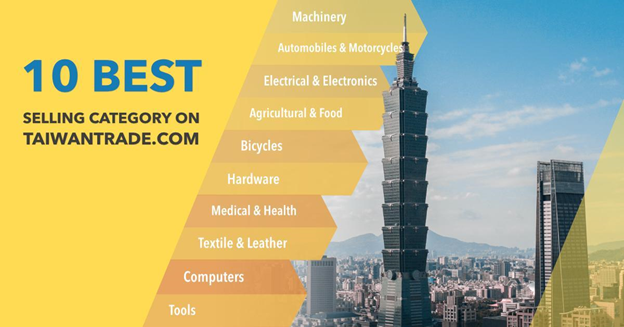 Simply a Better Sourcing Process
Gone are the days of endlessly browsing and scrolling for products, as Taiwantrade has that part covered. The platform is making use of the latest technologies to alleviate the time-consuming portion of the sourcing process for B2B buyers, with its fast-track searching functionality and integrated messaging system.
Taiwantrade's industry-specific sourcing filters are designed to easily narrow down the intended products based on customized filters such as certifications, country of origin, and supplier type (manufacturer, OEM, ODM, etc). And if that is still not enough, introducing T-Bo, Taiwantrade's AI-powered chatbot assistant. T-Bo provides instant replies to buyer inquiries and intelligent product recommendations, helping customers be one step closer to their sourcing goals.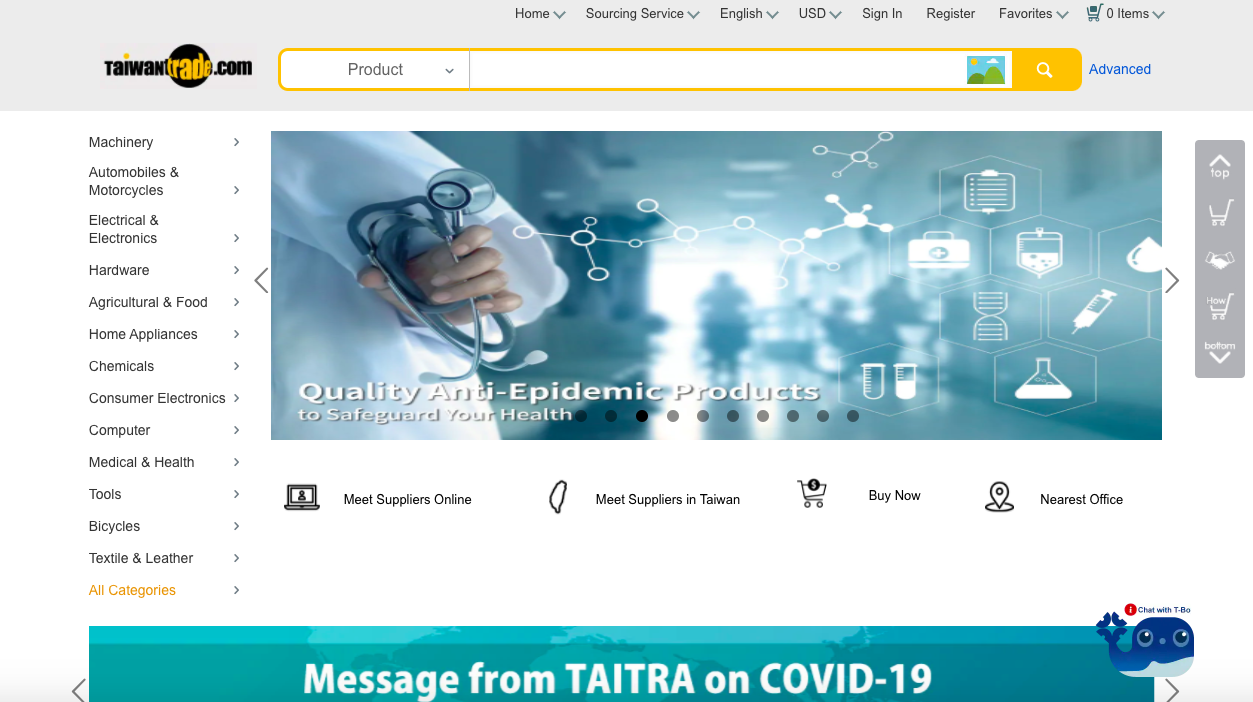 Furthermore, between sending out messages and waiting for a reply, communication with vendors can be time-consuming. Taiwantrade's messaging system makes sure communications that happen on the platform are as efficient and streamlined as possible. Top three features include a WhatsApp-like chat room, pre-populated inquiry templates, and automatic Facebook messenger notifications for supplier replies.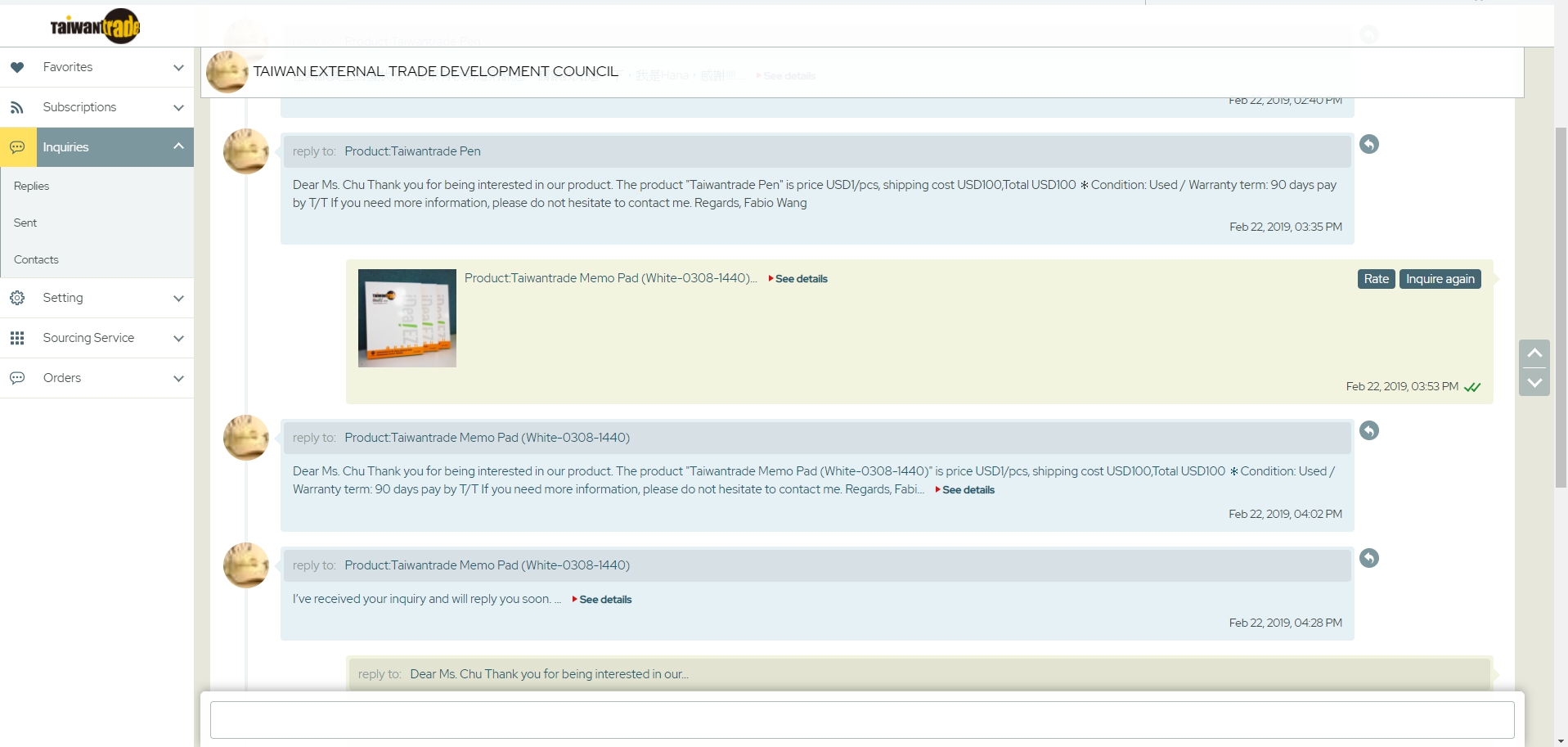 Boasting an intuitive interface, Taiwantrade's built-in messaging serves as an accessible way of communication, with instant traceability. Clear communication channels are established with individual suppliers to avoid flooding the email inbox from the same supplier regarding different product inquiries. In addition, a built-in inquiry template cuts down the time needed to compose messages and shortens the inquiry send out process. And with smartphone usage on the rise, Facebook mobile notification offers a convenient way for customers to keep track of their queries on the go.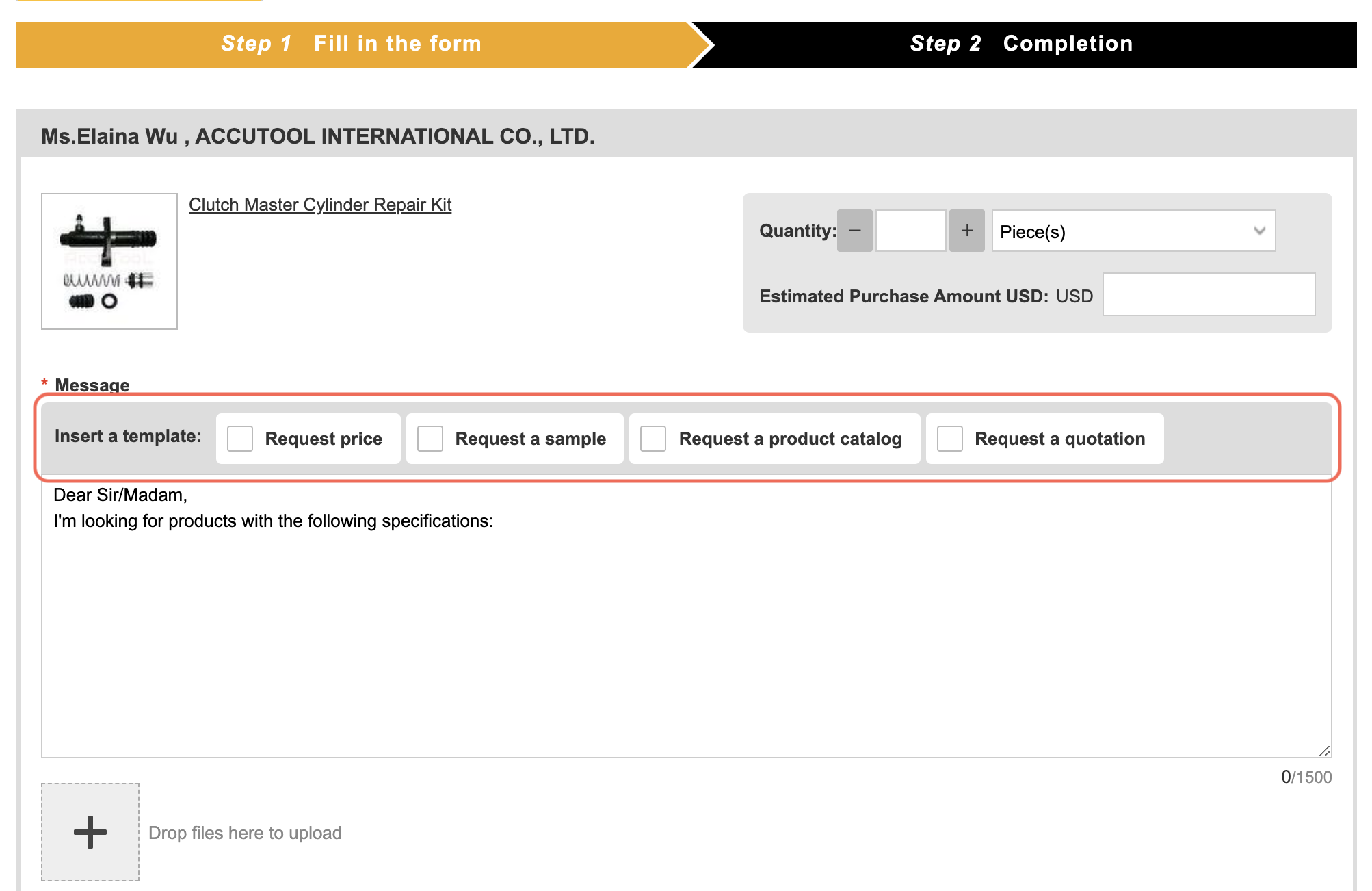 Timely, Responsive Support Straight to You
Understanding that digital technologies are shaping the future of procurement, Taiwantrade is adopting a more technology-enabled service approach all while preserving its human touch. The goal is to provide assurance to global buyers that their sourcing needs and requests will not go unanswered. To fulfill that promise, Taiwantrade offers two creative solutions - "
Meet Supplier Online
" and "
Customized Sourcing
".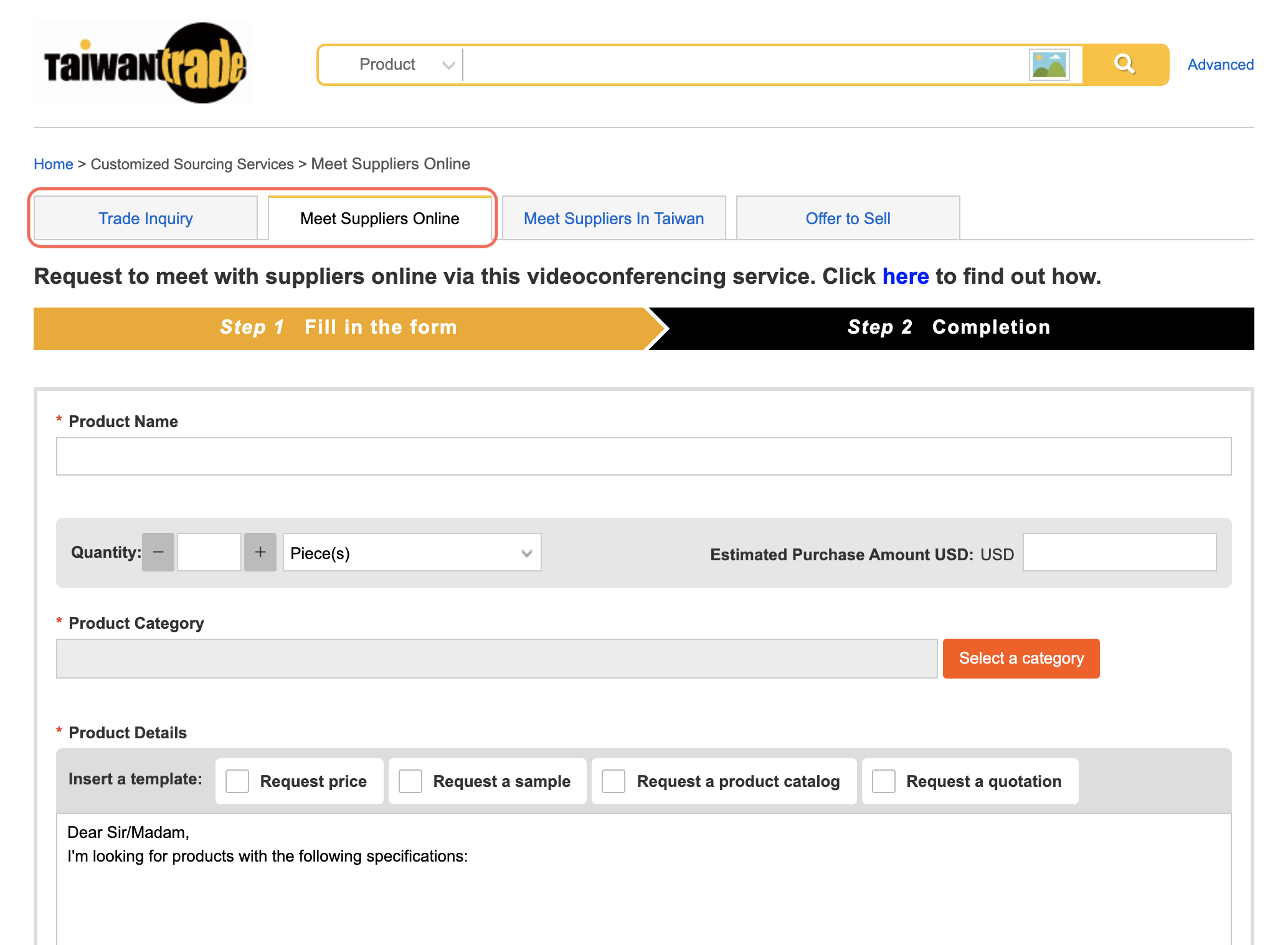 Video conferencing has become a new norm for global buyers in place of the face-to-face sourcing experience. Taiwantrade's "Meet Supplier Online" solution provides not only a creative response to the pandemic, but also an enhanced virtual sourcing experience for the global community. Buyers can expect to receive a list of potential suppliers to meet with within 3 weeks. And if one has more specific sourcing requirements in mind, the "Customized Sourcing" (Trade Inquiry) option is another alternative. The Taiwantrade's PM team will conduct a detailed research based on customers' input of desired specifications, and recommend a list of quality suppliers on the platform within 3 business days.
With a dedicated customer support staff on hand, buyers need not stress about a lack of response, as nothing is more frustrating than sending a message and being met with silence. The Taiwantrade team will work to ensure that users receive all the assistance they need in a timely manner.
A Platform Featuring the Best of Both Worlds
Taiwantrade is here to make sure that all buyers walk away satisfied. With custom features to shorten the sourcing journey and attentive support, there's no more need to worry about an impersonal or burdensome experience. Taiwantrade possesses a combination of both technological prowess and a human element, to form the ideal platform for B2B professionals.
Jocelyn (jocelyn7@taitra.org.tw)