Source: Nikkei Asia / CHENG TING-FANG and LAULY LI, Nikkei staff writers / Jan. 11, 2022
Tongtai chairman says shorter supply chains are future of industry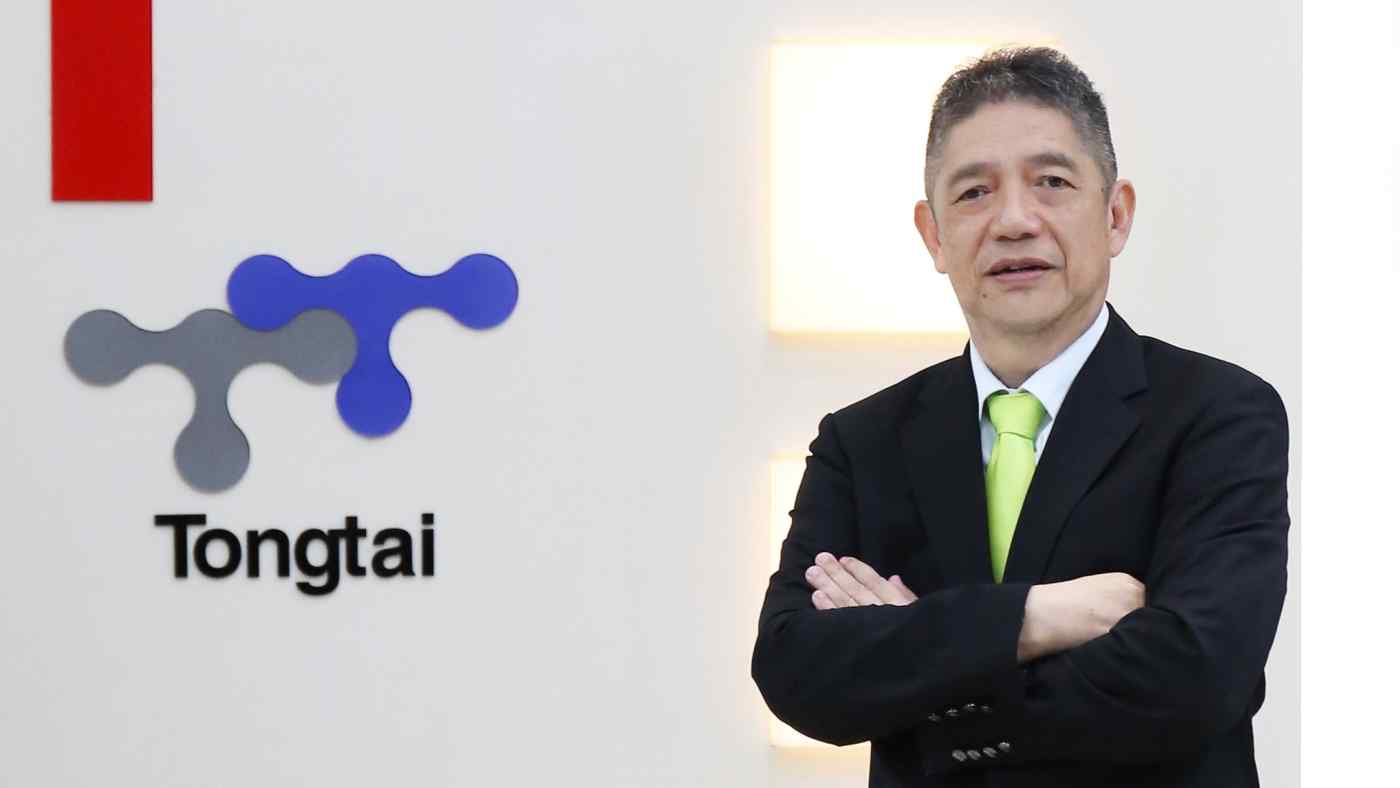 Tongtai Machine & Tool Chairman Yen Jui-hsiung: "There will be new demand, and the key is whether you are ready to catch it or not."
KAOHSIUNG, Taiwan -- The machine tool industry has a historic chance for growth thanks to the shift to electric vehicles and demand for more localized manufacturing, the head of the biggest Taiwanese machine tool company told Nikkei Asia.
Yen Jui-hsiung, chairman of Tongtai Machine & Tool, said that while many conventional auto components will disappear in the transition from gasoline to electric cars, an array of new parts and materials are needed for EVs.
"All machine tool makers need to redesign their entire portfolios of equipment tools and we have to do that faster," Yen said. "We have to have a clear overview of what parts will later become obsolete, and we have to build new machines that can build components they will need for their future designs and meet future requirements for automation."
Tongtai is a key supplier of manufacturers serving BMW, General Motors, Stellantis and Mercedes-Benz. It is Taiwan's biggest listed machine tool company by revenue.
Yen said that through Tongtai's two European subsidiaries, the company noticed that most key European automakers began to "quietly" shift their research and development spending to EVs around five or six years ago, well before publicly announcing the change. "We saw this silent but significant change five to six years ago from Europe, and we realized that we needed to formulate a transformation plan to meet this huge paradigm shift," the chairman said.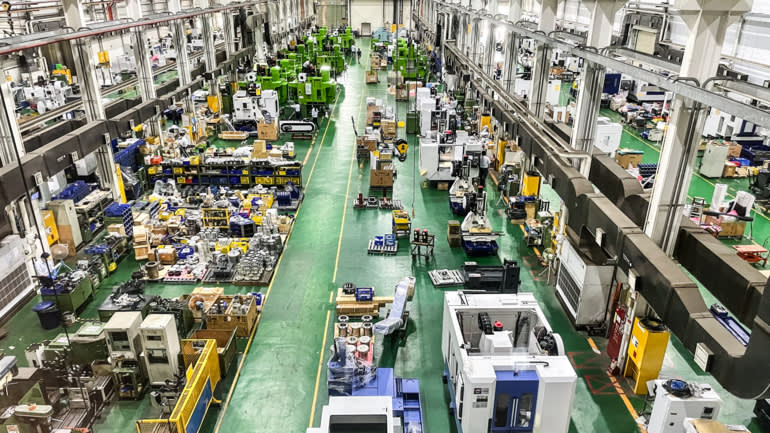 Tongtai Machine & Tool's biggest manufacturing site, in the Taiwanese city of Kaohsiung. The machine tool makers says its automotive clients began "quietly" shifting to EVs five or six years ago. (Photo by Cheng Ting-fang)
Machine tool makers have spent decades developing and building machines used to churn out components for gasoline engines and transmission systems -- neither of which are needed in electric cars. But while some see the EV shift as a risk for the industry, Yen, who has been in the business for about 40 years, says it also presents a rare opportunity, as it will spur a wave of new demand for machines to produce motors and battery cases, as well as to process parts made from new, lighter materials designed to extend the driving range of EVs.
"Some are very pessimistic that machine tool companies could lose a big chunk of business, but I am not. There will be new demand, and the key is whether you are ready to catch it or not," Yen said. "People say the machine tool industry is a 'traditional industry.' But guess what? You have to live long enough to be called a traditional industry. Machine tools will always be needed."
Taiwan is known as a vital hub of the semiconductor industry, but less well known is that the democratic, self-ruled island is also a machine tool powerhouse. It is the world's fifth-largest exporter of such tools, at $2.06 billion in 2020, according to Gardner's latest data, behind Germany, Japan, China and Italy.
Machine tools are sometimes called "the mother of all machines" as they build the foundation for all other industries, from making chips to assembling consumer electronics, automobiles and military equipment. The machine tool market declined about 20% in 2020 as the world battled the COVID-19 pandemic, but rebounded significantly in 2021 as most economies looked to reopen. Tongtai's revenue jumped 23.8% in 2021, with around 40% coming from automotive and transportation-related businesses.
In addition to the EV push, Yen said more of Tongtai's automotive clients are also looking to bring production onshore and closer to clusters of local automakers and markets. In addition to reducing costs, shorter supply chains could also help reduce disruptions of the kind seen over the past two years due to the pandemic.
Yen said his company recently secured an order from a top European automaker to supply a set of machine tools for a new brake disc plant in France. "Such products were made in East Europe, China and elsewhere in the past, but now major developed countries are all working on bringing a certain portion of manufacturing back onshore."
"There was a point where almost all the automotive parts were made in China and then later shipped all over the world ... but that era has changed. Now, even Chinese automotive parts makers are looking to expand overseas," Yen said. He added that his clients' moves are already leading to the emergence of new industrial clusters everywhere, from Mexico and North Africa to the Middle East and Central Asia.
Logistics and the parts crunch have also weighed on the machine tool sector since the pandemic, Yen said, pointing out that controller modules -- a critical component that Tongtai needs to build its equipment -- are still in serious shortage due to a lack of the modules themselves and related chips. U.S.-bound shipments of machine tools, meanwhile, are being impacted by global port congestion, and the disruption is estimated to extend to this year, the executive added.
Looking forward, Yen said that to continue to thrive, machine tool makers must change their mindsets from simply providing standardized machine tools to working in tandem with the industry to offer more customized solutions.
"Using automated machines and robots to reduce manpower in the factory is a narrow definition of industrial automation," Yen said. "Real automation should be able to automatically, continually produce products that could pass quality controls." This, he said, means being able to help clients spot potential problems -- particularly in easy-to-overlook areas involving human operators -- and help resolve them.