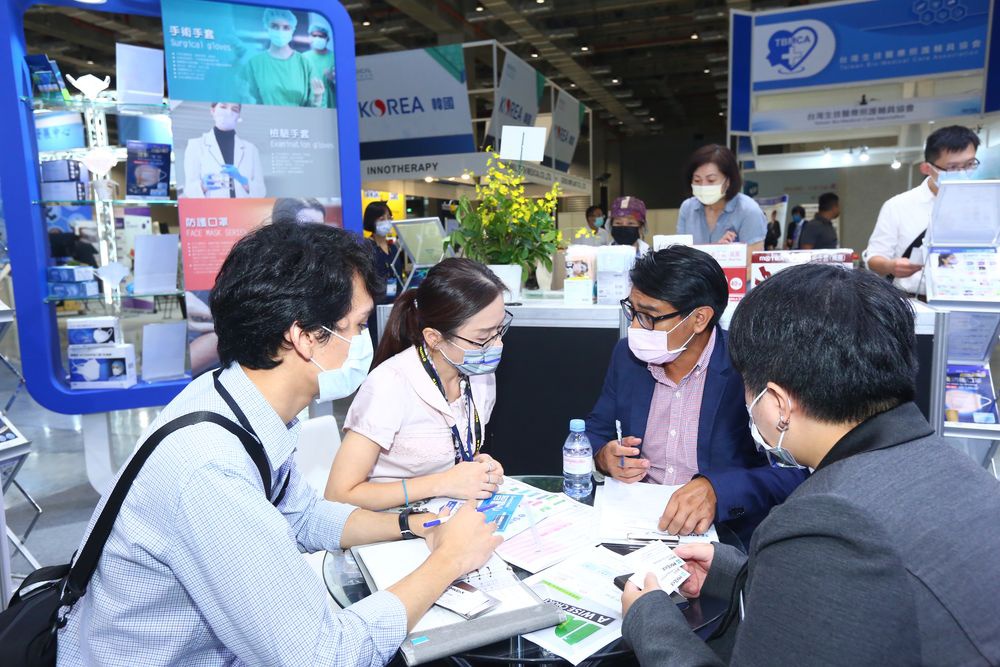 Medical Taiwan, hosted by the Taiwan External Trade Development Council (TAITRA), kicked off today as the first medical trade show since the domestic trade fair industry faced restrictions imposed by Taiwan's Level 2 and Level 3 COVID-19 alerts in the past months. Aiming to help exhibitors tap into the domestic and international business opportunities and expand market reach in these challenging times, TAITRA is not only holding Medical Taiwan in an in-person capability but also offering the online show for unlimited networking.
Stay Connected Anytime, Anywhere with Medical Taiwan
The 2021 event main theme: the healthcare industry ecosystem, showcases exhibitors in the industry, government institutions, and academic entities, the diverse applications of medical products, including textile, home care, assistive devices, and exercise equipment. Medical Taiwan further displays solutions through aspects like diet, clothing, living conditions, and travel. The expo is a 24-hour, on-going and the most comprehensive presentation of Taiwan's medical supply chain.
To bolster business opportunities and global orders, the Medical Taiwan Virtual show also took place Oct. 7- 21 along with the in-person event, which supports the virtual presentation of products, online meeting arrangements, and video calls, allowing opportunities between Taiwanese suppliers and international buyers to flourish organically without time zone limitations.
Innovation Glams Up New Addition: Taiwan Beauty
Debuting at Medical Taiwan is the cosmetics and skincare section — "Taiwan Beauty," featuring skincare products using ingredients hailing from diverse countries. For example, the Eswatini Pavilion is showcasing skincare products using unique additions such as Marula oil, tea plant, and Eucalyptus Oil. On the other hand, the domestic cosmetic and skincare industry alliance Taiwan Beauty Valley pavilion focuses on three categories — "Innovative Ingredient Development," "Cross-Industry New Tech," and "Green Packaging," and six exhibitors were invited to present new technologies and products. For peripheral events, Taiwan Beauty Valley will organize the seminar "Taiwan, Connects the World with Beauty" on October 15, to bring awareness of global cosmetic product innovation and trends domestically.
Three Forums Highlight Medical Industry Trends
Medical Taiwan also organized the 2021 International Smart Medical Forum, featuring three events— "Tech," "Trend," and "Startup." The Tech Forum focused on the dialogue between the medical and technology ICT industries; the Trend Forum discusses complementary benchmark corporations and new startups partnerships that encourage competitiveness. The final event on the third day is the Startup Forum on biotech investors, academia experts, and emerging startups, as they discuss investing trends in the biotech industry, and unveil insight on what makes a startup concept worth the investment.