COVID-19 has devastated the global manufacturing industry, and Taiwan's auto parts industry is no exception. According to Taiwantrade, a leading B2B e-sourcing site, Taiwan plays a vital role in being a major supply base for global aftermarket (AM) replacement auto parts. Global buyers are also implementing measures to diversify suppliers, in response to both the US-China trade war and pandemic. QIMA, a supply chain management firm, recently found that "
95% of US companies surveyed
said they would diversify suppliers both in and out of China."
Taiwan, with its excellent manufacturing capacities and innovative solutions, has become an ideal sourcing destination for global businesses. This case study will present how Taiwantrade's online matchmaking service -
Meet Suppliers Online
has helped bring together a California-based auto repair tools distributor, looking to tap into the diversification of manufacturing supply chains out of China, and a Taiwan-based auto parts maker that are mitigating impacts of the pandemic.
As an industry leader experienced in precision machining and custom manufacturing since 1962, the Taiwan-based manufacturer delivers high precision parts for worldwide businesses and is committed to developing patented engineering technology. Having formed strategic partnerships with automotive and motorcycle manufacturers, such as TRIUMPH and MAGIRUS, the company is now one of the leading motorcycle and custom industrial parts manufacturers in the world, with offices in the USA, Taiwan, Vietnam, and China, as well as factories in the latter three.
The COVID-19 pandemic has dramatically changed the B2B marketing landscape. Like most SMBs, the pandemic challenges the company's ability to quickly pivot its sales approach towards a fully digital one. Prior to COVID-19, the auto parts maker relied primarily on traditional sales channels, such as trade shows, to acquire customers. When COVID-19 struck, the company was actively looking for ways to re-engage foreign buyers through digital channels.
Solution
In this case, the buyer identified was a long standing US-based auto parts importer, looking to source auto repair products from sources outside the US and China. After conducting a detailed market research of the requested products, Taiwantrade helped recruit and recommend a list of qualified suppliers that included the company, which was later selected by the buyer as one of the final five candidates to meet with. An experienced PM from Taiwantrade was then assigned as the meeting host to ensure a smooth execution in both the test call and official meeting, utilizing the Skype platform.
Three key elements that Taiwantrade leveraged to ensure a high success rate were:
A global network of more than 60 trade offices that helped receive applications from interested buyer members
A carefully designed vendor verification process overseen by a government-level trade body
A professional specialists (PM) support team with rich knowledge of the target industry and local supply chain landscape.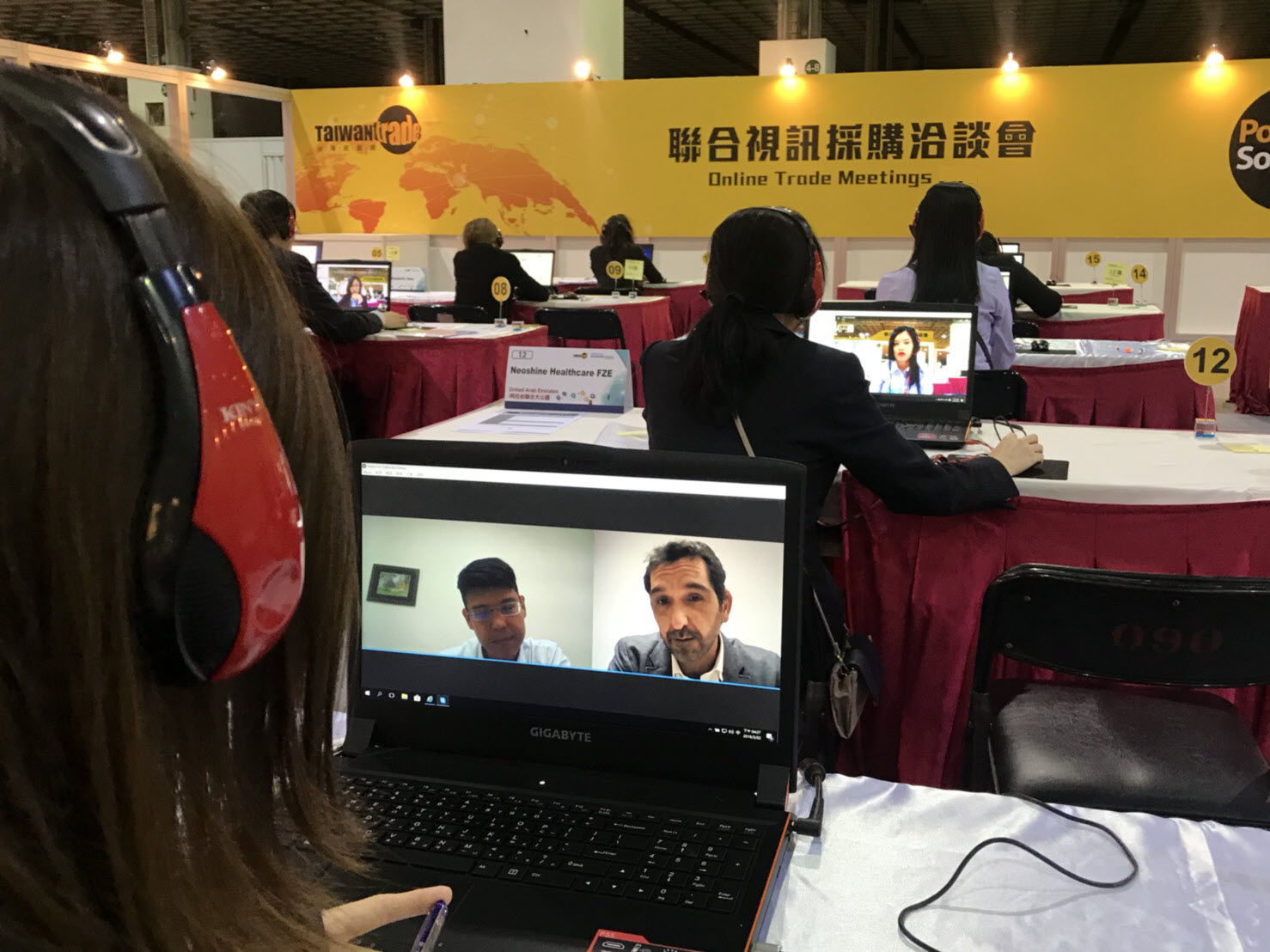 "Meet Suppliers Online was a perfect opportunity for us, as it not only saves us the time and traveling but also provides a new communication channel with potential customers. During the pandemic, when restricted travel means our potential customers won't be able to visit our factories in person, we live streamed our production lines. Taiwantrade staff has done an amazing job at both setting up the meeting and leading the discussion," says the company's spokesperson.
"Meet Suppliers Online is an exclusive service for Taiwantrade's buyer members, open for application all year long. With over 5,000 sessions of one-on-one online business meetings held annually, joined by more than 400 global buyers and Taiwanese suppliers, the estimated business value is NTD 4.9 billion," says Taiwantrade.
"The secret behind our matchmaking service's 80% success rate and 90% customer satisfaction score is our years of experience in hosting professional matchmaking sessions for our international buyers across all industries. The service is currently trusted by some of the world's largest firms, including major US pharmacy chain Walgreens, Japan's second-largest pharmaceutical firm, Daiichi Sankyo, and the world's third-largest dairy company, Fonterra Group."
Jocelyn (jocelyn7@taitra.org.tw)