Congratulation ! Intertech has been verified by D&B D-U-N-S® Certificate .


D&B D-U-N-S® Registered™ Certificate
Intertech Machinery Incorporation

Intertech is a Taiwan mold maker for 19 years, mainly making plastic injection mold/molding, silicone mold/molding and metal punch die/stamping project in Taiwan.

This honor is really an approval, an acknowledgement for Intertech, who you can trust and make safe mold and molding business with for 100% sure.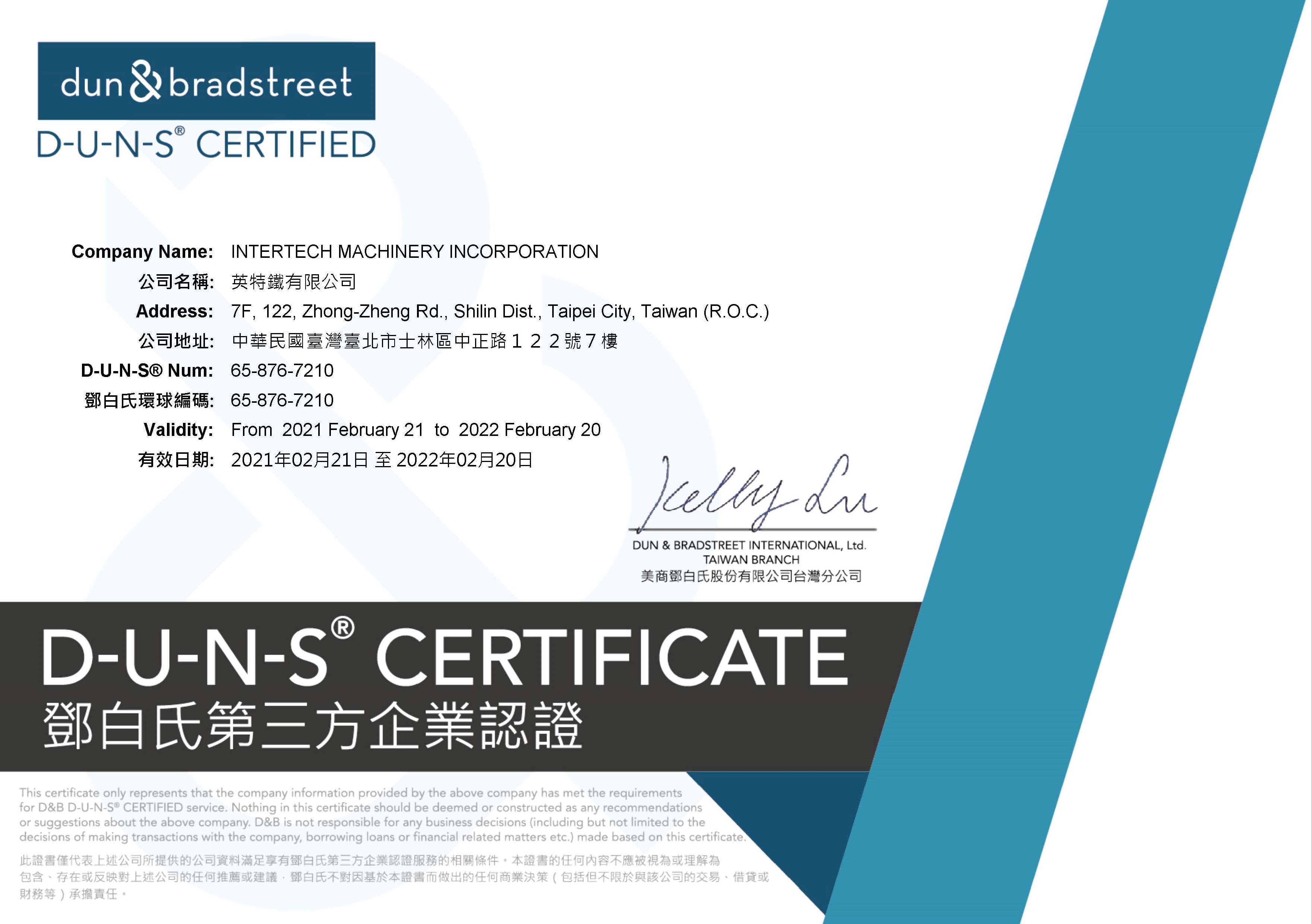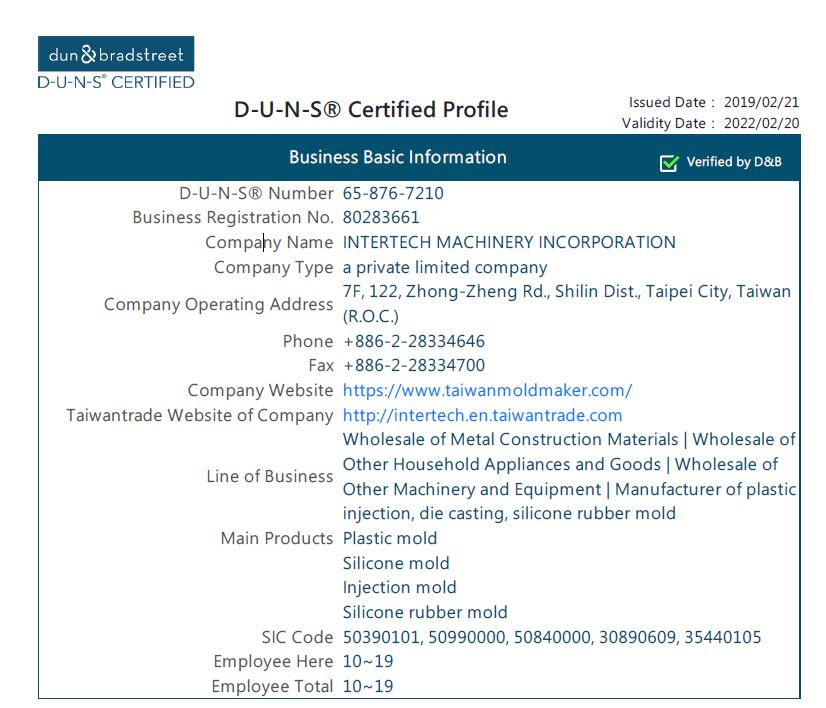 We are both a proffesional mold maker and molder in Taiwan.
Work 100% in Taiwan from mold making to production in our own factory.

We manufacture plastic injection molds, die-casting molds, silicone rubber molds, liquid silicone rubber molds, LSR molds, rubber molds, press molds and hot runner molds (MoldMaster, MasterFlow, LKM, Incoe systems...etc). We are particularly specialized in dealing with undercut molds, unscrewing molds, core pulling structure molds, high gloss polished molds, interchangeable core molds, hot compression molds, 2-component injection molds, and pilot molds for small series production...etc.
With the performance level in Taiwan, we satisfy our world customers with the best value of mold making workmanship: customer design service; prototyping; mold making; manufacturing process control; reverse engineering; customer molding & assembly...etc. We keep many key customers giving us repeated orders from Finland, Sweden, Denmark, Netherlands, Germany, U.K, U.S.A, South Africa, Syria, Cyprus, Philippines...etc