Company Certification > UNIVERSAL SCIENTIFIC INDUSTRIAL CO., LTD.
ETL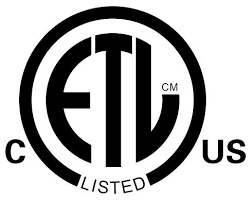 Certification description:

The ETL Mark is proof of product compliance to North American safety standards. Authorities Having Jurisdiction(AHJs) and code officials across the US and Canada accept the ETL Listed Mark as proof of product compliance to published industry standards. Retail buyers accept it on products they're sourcing. And every day, more and more consumers recognize it on products they purchase as a symbol of safety.