Company Certification > TALENT INGREDIENTS R&D CO., LTD.
HACCP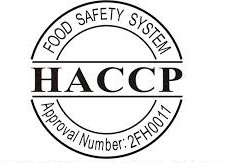 Certification description:

This risk management tool is primarily used to manage food safety risks. A HACCP system allows you to identify hazards and put in place controls to manage these throughout your supply chain during production. The HACCP scheme meets the requirements of the Codex Alimentarius Commission (CAC) – established by the World Health Organisation and the Food and Agriculture Organisation of the United Nations to bring together international food standards, guidelines and codes of practice to ensure fair trade. It can also be used to support the requirements of management standard requirements, such as ISO 22000 Food Safety Management.