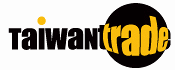 Sign In
WEI JIUH MFG. CO., LTD.
Add to favorites
Company Name:WEI JIUH MFG. CO., LTD.
Business Type:Exporter, Manufacturer
Year Established:1978
Capital:New Taiwan Dollar 1,000,001 - 5,000,000
No. of Employee: 51 - 100
Main Product:Car Accessories, Bead Cushion, Steering Wheel cover, Air Freshener ,Muffler,Key Chain,Holder,Mirror,Lamp,for Car
Main Export Market:ASIA, AUSTRALASIA, Afghanistan, Albania, Algeria, Andorra, Angola, Anguilla, Antarctica, Argentina, Armenia, Aruba, Australia, Austria, BR T/C C A, Bahrain, Bangladesh, Belarus, Belgium, Benin, Bosnia-Herzegowina, Bouvet Island, Brazil, British Indian Ocean Territory, Bulgaria, Burkina Faso, Burundi, CROATIA (Local Name: Hrvatska), Cambodia, Cameroon, Canada, Central African Republic, Chile, China, Christmas Island, Colombia, Congo, Cyprus, Czech Republic, Denmark, Dominica, Dominican Republic, East Timor, Ecuador, Egypt, Eritrea, Estonia, F T/C C A, Falkland Islands (Malvinas), Fiji, Finland, France, France, Metropolitan, French Guiana, French Southern Territories, Georgia, Germany, Gibraltar, Greece, Greenland, Guam, Honduras, Hong Kong, Hungary, Iceland, India, Indonesia, Iraq, Israel, Japan, Jordan, Korea, South Korea, Kuwait, Lao People's Democratic Republic, Latvia, Lebanon, Lithuania, Macau, Malawi, Malaysia, Malta, Mauritius, Mayotte, Monaco, Mongolia, Montserrat, Morocco, Myanmar, N-AMERICA, Neutral Zone, Nevis, Niger, Nigeria, Northern Mariana Islands, Norway, Oman, Oth C A, Oth M Near E, Oth N A, Oth S A, Other, Pakistan, Peru, Philippines, Pitcairn, Puerto Rico, Qatar, Rwanda, Ryukyu, San Marino, Serbia and Montenegro, Singapore, Spain, St Kitts and Nevis, St. Helena St.Helena, Sudan, Svalbard And Jan Mayen Islands, Syrian Arab Republic, Taiwan, Tanzania, United Republic Of, Thailand, Togo, Turkey, Ukraine, United Arab Emirates, United States Minor Outlying Islands, Vatican City State (Holy See), Venezuela, Viet Nam, Virgin Islands (British), Yemen
Last Update: 2002-02-03
Recommendations
Loading ...
---
Small Order Recommendation
Loading ...