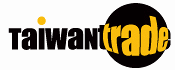 Sign In
UNIVACCO TECHNOLOGY INC.
Add to favorites
Company Name:UNIVACCO TECHNOLOGY INC.
Business Type:Exporter, Manufacturer, ODM, OEM, Trade Organization, Wholesaler
Year Established:1990
Capital:New Taiwan Dollar > 500,000,000
No. of Employee: 501 - 1,000
Main Product:Hot stamping foil, cold foil, holographic foil, digital foil, foils.
Main Export Market:AFRICA, ASIA, C-AMERICA, EUROPE, MID-EAST, N-AMERICA, S-AMERICA
Certification
Company Certification
Product Certification
Last Update: 2017-07-11
Recommendations
Loading ...
---
Small Order Recommendation
Loading ...