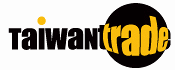 Sign In
TAIR YU ENTERPRISE CORP.
Add to favorites
Company Name:TAIR YU ENTERPRISE CORP.
Business Type:Exporter, Manufacturer
No. of Employee: 51 - 100
Main Product:Children's Shoe,Footwear of Leather,Footwear of Plasti ,Footwear of Textile Fabrics, Loafer,Men's Shoe ,Men'sCasual ,Pump ,Sandal ,Snow Bott, Casual Shoe ,Sports Shoe ,Athetic Shoe.
Certification
Product Certification
Last Update: 2005-05-06
Recommendations
Loading ...
---
Small Order Recommendation
Loading ...