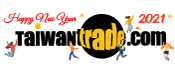 Sign In
SUN TALENT INDUSTRIAL CO., LTD.
Add to favorites
Company Name:SUN TALENT INDUSTRIAL CO., LTD.
Business Type:Exporter, Importer, Manufacturer, OEM, Other
Year Established:1979
Capital:New Taiwan Dollar 10,000,001 - 50,000,000
No. of Employee: < 50
Main Product:Stainless steel casting. Ball casting. Carbon steel casting, Alloy steel casting. refractory raw material.hardware
Main Export Market:Australia, China, Hong Kong, India, Italy, Japan, Korea, South Korea
Certification
Company Certification
Last Update: 2002-02-03
Recommendations

Loading ...
---
Small Order Recommendation

Loading ...