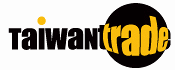 Sign In
RENERGY INC.
Add to favorites
Company Name:RENERGY INC.
Business Type:Exporter, Manufacturer
Year Established:1988
Capital:New Taiwan Dollar 0 - 1,000,000
No. of Employee: < 50
Main Product:PV grid-tie inverter, Stand alone solar inverter, PV Hybrid inverter, solar Home UPS. HPGD lamp,
Main Export Market:AFRICA, ASIA, AUSTRALASIA, Austria, C-AMERICA, Canada, Czech Republic, Denmark, EUROPE, France, Germany, Greece, Italy, MID-EAST, N-AMERICA, OTHER, S-AMERICA, Spain, United Kingdom, United States
Certification
Company Certification
Last Update: 2011-12-05
Recommendations

Loading ...
---
Small Order Recommendation

Loading ...