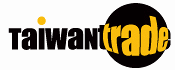 Sign In
PRESOTEA CO., LTD.
Add to favorites
Company Name:PRESOTEA CO., LTD.
Business Type:Chain stores, Distributor, Exporter, Manufacturer, ODM, OEM, Retailer, Service Company, Wholesaler
Year Established:2006
Main Product:Beverage Manufacturing. Tea Manufacturing. Wholesale of Nonalcoholic Beverages. Wholesale of Tea. Canned, Frozen, Dehydrated Food Manufacturing
Main Export Market:ASIA, AUSTRALASIA, Australia, Canada, China, EUROPE, Hong Kong, Indonesia, Japan, Korea, South Korea, Malaysia, N-AMERICA, Philippines, Russian Federation, United Kingdom, United States
Last Update: 2020-03-17
Recommendations

Loading ...
---
Small Order Recommendation

Loading ...