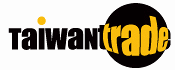 Sign In
NI HAU INDUSTRIAL CO., LTD.
Add to favorites
Company Name:NI HAU INDUSTRIAL CO., LTD.
Business Type:Manufacturer
Year Established:1982
Capital:New Taiwan Dollar 10,000,001 - 50,000,000
No. of Employee: < 50
Main Product:Children's and teenagers' cosmetics, ranging from lip gloss, lip shine, swirl lip balm, lip gloss oil, UV lip balm, flavored lip balm to body glitter, eye shadow, shimmer powder, sun-tan lotion and bath products.
Main Export Market:Australia, Canada, Japan, New Zealand, Norway, Sweden, United States
Last Update: 2002-11-25
Recommendations
Loading ...
---
Small Order Recommendation
Loading ...