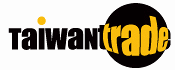 Sign In
LONG JYI MACHINERY CO., LTD.
Add to favorites
Company Name:LONG JYI MACHINERY CO., LTD.
Business Type:Exporter, Importer, Manufacturer
Year Established:1983
Main Product:1. Knuckle Joint Press with Link Motion Drive 2. Knuckle Joint Press 3. Link Motion Press-C&H Frame 4. Power Press-C&H Frame 5. Straight-sided Single Crank Press 6. Automation Equipment 7. Machinery Parts
Main Export Market:Argentina, Australia, Brazil, Canada, Chile, China, Colombia, EUROPE, Hong Kong, India, Indonesia, Iran, Israel, Japan, Korea, South Korea, Malaysia, Mexico, New Zealand, Paraguay, Peru, Philippines, Saudi Arabia, Singapore, Spain, Taiwan, Thailand, Turkey, United Arab Emirates, United States, Viet Nam
Last Update: 2020-06-05
Recommendations

Loading ...
---
Small Order Recommendation

Loading ...