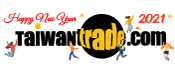 Sign In
K.S. WEBBING CO., LTD.
Add to favorites
Company Name:K.S. WEBBING CO., LTD.
Business Type:Exporter, Manufacturer, ODM, OEM
Capital:New Taiwan Dollar 1,000,001 - 5,000,000
No. of Employee: < 50
Main Product:elastic,webbing,belt,waistband,bandage,back belt,back support,lumbar belt,knee support,ankle pad,knee guard,elbow wrap,
Main Export Market:AFRICA, ASIA, AUSTRALASIA, C-AMERICA, EUROPE, MID-EAST, N-AMERICA, S-AMERICA
Last Update: 2004-05-24
Recommendations
Loading ...
---
Small Order Recommendation
Loading ...