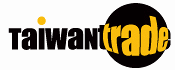 Sign In
JEAN FU FOOD CO., LTD.
Add to favorites
Company Name:JEAN FU FOOD CO., LTD.
Business Type:Distributor, Exporter, Manufacturer, Retailer, Wholesaler
Capital:New Taiwan Dollar 10,000,001 - 50,000,000
No. of Employee: 101 - 200
Main Product:Frozen squid, dried squid, seasoned squid, squid tube, squid steak,etc.
Main Export Market:Hong Kong, United States
Last Update: 2014-07-18
Recommendations

Loading ...
---
Small Order Recommendation

Loading ...